Tyler
With world-class gardens and galleries, Tyler is East Texas' capital of culture — a paradise for travelers looking to find a balance between small-town charm and big-city allure. Just 100 miles east of Dallas, it's also the gateway to the rolling hills and spectacular lakes that make this area one of the prettiest places in the Lone Star State.
Texas Terrain
Just north of town, Tyler State Park is a one-size-fits-all destination for swimming, hiking, fishing, bird-watching and more. Try the Whispering Pines Nature Trail — there are more than 13 miles of trails in the park — for an introduction to the park's 100-foot-tall pine trees and historic structures. Lake Palestine, about 15 miles southwest of Tyler, offers 135 miles of shoreline and some of the best bass fishing in Texas. There are frequent tournaments on the lake and numerous marinas for renting guides and boats. Lake Tyler, 15 miles the other direction, is similarly a bass fishing hot spot, as well as a haven of hiking trails.
Tyler in Bloom
Known as the "Rose Capital of America," Tyler earns its nickname year after year with the impressive, one-of-a-kind flower displays at the Tyler Municipal Rose Garden. Boasting more than 38,000 rose bushes and 600 varieties, the sheer number of combinations of red, yellow and pink blossoms inspire visitors, who can wander between themed displays and reflecting pools that help set the mood. Next door, the Tyler Rose Museum displays exhibits on the city's long history of horticulture. The annual Texas Rose Festival, held every fall, crowns a new Rose Queen each year.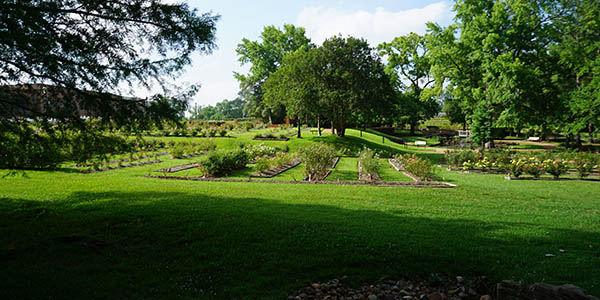 Tyler's Wild Side
For a decidedly different take on the majesty of nature, stop off at the Caldwell Zoo, which features 3,400 exotic animals on a beautiful 85-acre property. Opened in 1937 as a children's zoo, the center promotes a family-friendly atmosphere.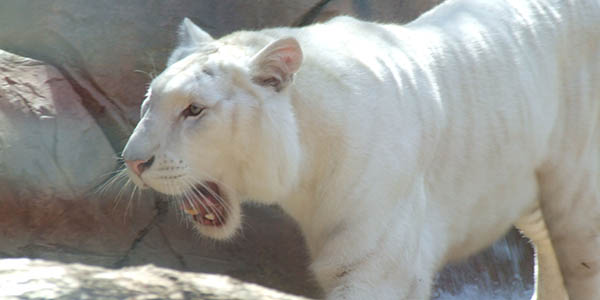 For More Information
Tyler Convention and Visitors Bureau
800-235-5712
Texas Office of the Governor, Economic Development and Tourism
512-463-2000