Tupelo
As the birthplace of "the King," Tupelo holds a sacred spot in the history of the United States' great musical traditions. But while Elvis Presley remains the area's greatest claim to fame in pop culture terms, there's plenty more to see and do in this historical and cultural crossroads. From Civil War battles to one-of-a-kind museums, Tupelo is an under-the-radar destination that deserves a second look.
Tracing Recreation
The Natchez Trace Parkway is a 444-mile recreational road and scenic drive through three states. But the journey begins at the visitor center in Tupelo, where you can learn more about the rural route once used by fur trappers, traders and Native Americans. It's also a designated bicycling, hiking and camping route, so there's much more to see than just out the car window.
Serene Lakesides
Tombigbee State Park, located 6 miles south of town, is a quiet, Waldenesque area with a serene lake that's perfect for swimming and fishing, as well as hiking and biking trails that loop through the forested areas.
Long Live the King
The Elvis Presley Birthplace and Museum has become a pilgrimage site for rock 'n' roll fans the world over. The two-room house that the King called home has been restored to its original appearance, and the chapel where he was first exposed to Southern gospel music has been moved on-site to give visitors even more insight into the musician's early years. The nearby Elvis Presley Museum offers exhibits and short films that shed light onto the making of a legend.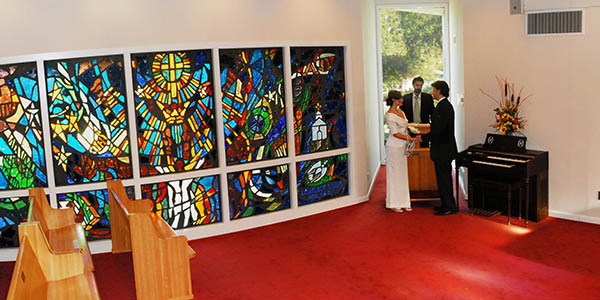 Battle Between the States
The Tupelo National Battlefield memorial site commemorates a landmark 1864 battle that saw Union soldiers, including a regiment of African-American troops, converge in Tupelo to push back Confederate forces heading north toward Tennessee. Located on Main Street, the 1-acre memorial preserves part of a battleground contested by 20,000 soldiers in brutal combat. The site's importance is laid out in displays that dot the memorial. Follow the markers along the Heritage Trails Enrichment Program to learn more.
Trails of History
The Civil Rights and African-American Heritage Trail as well as the Chickasaw Trail illuminate historic sites, neighborhoods, living history exhibits and businesses that played a role in the historic and cultural development of black and Native American communities in the Tupelo region.
Rugged Beauty
Just northwest of Tupelo, on the Natchez Trace Parkway, Tishomingo State Park combines rugged beauty with outdoor recreation. The 1,530-acre park is dotted with several Paleo-Indian sites.
For More Information
Tupelo Convention & Visitors Bureau
800-533-0611
Mississippi Tourism
866-733-6477