Truro
An area steeped in native mysticism and historic charm, Truro was originally named "Wagobagitik" ("end of the water's flow") by local Mi'kmaq people in reference to the world's highest tides, which rise from the Bay of Fundy. Located at the mouth of the Salmon River, Truro's moniker, "Hub of Nova Scotia," speaks to its central location and dynamic, revitalized downtown. The town is sprinkled with cultural sights and boutique shopping opportunities along Inglis Street. The town's lavish green spaces soon give way to wilderness hikes and on-the-water activities. It makes a fine base for provincial exploration; the Bay of Fundy's tidal theatrics can be witnessed twice daily just outside town on the Salmon River. Adrenaline seekers can also check the box for "tidal bore river rafting" on the Shubenacadie River.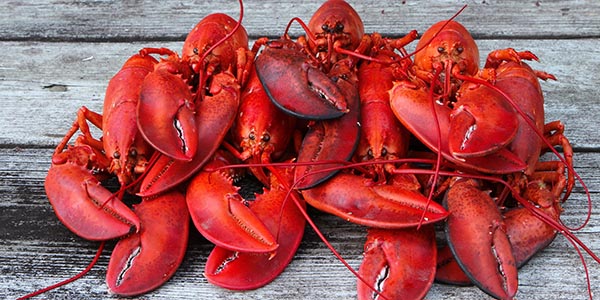 Victoria Park
Few cities can boast such wild natural beauty and opportunities for outdoor recreation smack bang in the heart of town as Truro. Victoria Park's tapestry of scenic, multi-use trails are woven through 400 acres of old-growth forest and provide recreational fun and challenges for all levels and dispensations; Jacob's Ladder, a 175-step climb, is something of a daily ritual among local fitness enthusiasts. Lepper Brooke and Joseph Howe Waterfalls provide the park's tourist magnets. Cascading through a vertiginous rocky gorge carpeted with trees, the waterfalls can be viewed from trails which trace the brook. For families with young children, there's also a playground, spray park, large outdoor pool and a waterslide. During the winter, snow sport enthusiasts converge for excellent cross-country skiing and skate skiing on more than 12 miles of trails.
Millbrook Cultural and Heritage Centre
Truro's cultural highlight, the Millbrook Cultural and Heritage Centre provides the showpiece of the Truro Power Centre, a bustling commercial development owned and operated by Millbrook First Nation people. The center explores the history, myths and legends central to Nova Scotia's Mi'kmaw culture. Several artfully curated permanent and rotating exhibits, accompanied by the dulcet sounds of traditional Mi'kmaq music, feature arts and crafts fashioned by Mi'kmaq artisans, including dreamcatchers, carved walking sticks, hand-made baskets and exquisite jewelry. There are also original Mi'kmaq paintings by locally and nationally acclaimed artist Alan Sylliboy, as well as aboriginal literature and a display of traditional dress. A series of workshops explore how the Mi'kmaq used stones and rocks to narrate their stories and pass on nuggets of wisdom for future generations before the advent of the written word.
Shubenacadie Provincial Wildlife Park
The region's top family friendly destination, the 99-acre Shubenacadie Provincial Wildlife Park provides refuge and rehabilitation to 90 species of mammals, including Dall sheep, woodchuck, Indian peafowl and Sable Island ponies, along with 65 species of birds. There's also a wetland center, scenic trails, a 25-acre picnic park and an interpretive center. Established in the 1940s as a refuge for orphaned white-tail deer, public fascination led to the park's official inauguration in 1954. The Wildlife Park is home to an iconic groundhog: Shubenacadie Sam checks his shadow every February, providing a "prediction" of spring's arrival.
For More Information
Town of Truro
902-895-4484
Nova Scotia
800-565-0000