Toronto
Canada's biggest and most cosmopolitan city, Toronto is full of fun activities for travelers of all stripes. Here, you'll find lots of museums, theaters, shopping opportunities and events throughout the year, along with great restaurants that reflect the city's multicultural heritage. Best of all, the rugged wilderness of Canada is just a short drive away.
Life on the Lake
Toronto sits on the northern banks of Lake Ontario, opposite New York State on the southern shore. Ottawa, Canada's capital, sits about 279 miles northwest along Highway 401; Detroit, the closest major U.S. city, is 231 miles to the southwest, also along the 401. Niagara Falls sits about 80 miles to the south on Highway 403.
Water Wonders
With Lake Ontario at the city's southern border, Toronto is a haven for summer water sports. Boating and fishing opportunities abound, particularly on the Humber River, which runs through the city before emptying out into the lake. Rainbow trout and salmon flourish in the waterway, and spots to cast a line are found along the lush banks of the river. Lake Ontario is accessible via Bluffers Park at the bottom of the Scarborough Bluffs, which also happens to be a great place to catch rainbow trout and brown trout as well as the occasional salmon.
Museums and Monuments
Toronto's most iconic monument is the CN Tower, a 1,815-foot-high engineering marvel that ranks as the tallest freestanding structure in the Western Hemisphere. Travelers can take an elevator up to the tower's viewing platform, with panoramic city views, or brave the EdgeWalk, an attraction in which visitors put on safety harnesses and walk the outside of the tower's pod.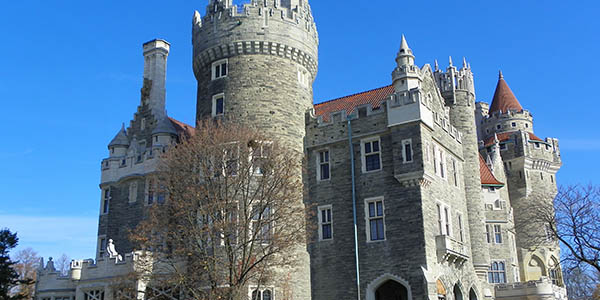 Breweries and Markets
While some shoppers make a beeline to the gargantuan Toronto Eaton Centre shopping mall, with over 200 shops, there are other places to grab souvenirs. Check out the Distillery District, a neighborhood full of red-brick Victorian buildings surrounding what was once the largest distillery in Canada. Today buzzes with restaurants, art galleries, and shops.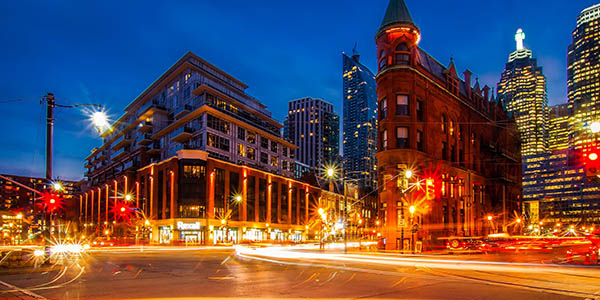 For More Information
Toronto Convention and Visitors Assoc.
800-499-2514
Ontario Travel
800-668-2746