The Virginia Shoreline
That relaxing beach vacation you've been dreaming of isn't as far away as you think. Set where Chesapeake Bay meets the Atlantic Ocean, Coastal Virginia has all the makings of a dream holiday. Balmy beaches, two state parks, blue crab feasts, rich history and an overload of entertainment options come together to spoil adventurers, fun-seeking families and city slickers looking for an escape.
A Sunny Escape Close to Home
Located in the southeast corner of Virginia, this coastal paradise runs from Norfolk down to the North Carolina border. It's not hard to get here, as major hubs like Washington, D.C., Raleigh, Durham and Baltimore are all within 240 miles. If you're coming from the west, the best highways to take include Interstate 64, U.S. Route 460 or U.S. Route 58. Arriving from the north? Take the Chesapeake Bay Bridge-Tunnel for an unforgettable drive. This 23-mile engineering marvel connects the Virginia mainland to its eastern shore, and offers sweeping views overlooking Chesapeake Bay. The region enjoys approximately 200 days of sunshine a year and boasts a year-round average temperature of 60 degrees.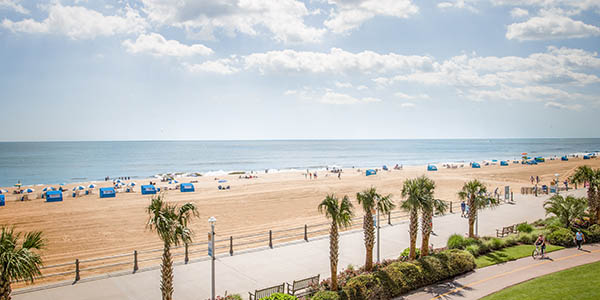 Wild Encounters
Take a walk on the wild side in Back Bay National Wildlife Refuge. Boasting 9,100 acres of woodland, marsh, dunes and beach, this complex of barrier islands supports a diverse range of animals. Stroll along its many scenic trails to see foxes, deer, bobcats, sea turtles and bald eagles. Bordering the refuge is Little Island Park, an excellent spot for viewing diving ducks and Atlantic bottle-nosed dolphins. Sun seekers can enjoy swimming, volleyball, tennis and canoeing in nearby Lotus Garden, too. The Chesapeake Bay supports more than 3,600 species of plants and animals, including 348 species of finfish, 173 species of shellfish, over 2,700 plant species and more than 16 species of underwater grasses. Rockfish are a staple in the bay and there are plenty of ways to reel them in. Launch your boat from various ramps, take a private charter or drop your hook from the local fishing piers.
Broaden Your Horizons
Beachgoers aren't the only ones who will have fun here. Lined with restaurants, shops, hotels, street performers and a Ferris wheel, the 3-mile Virginia Beach Boardwalk brings fun with every step. Along the way, visit the Military Aviation Museum, Virginia Museum of Contemporary Art (MOCA), and the Virginia Aquarium & Marine Science Center. Snap a photo with the iconic King Neptune statue on 31st Street.
Find Your Beach
What many people don't know is that Virginia Beach is actually made up of three beach areas. Each offers a completely different experience. The most famous is the "resort area." Here, you'll find the city's most popular stretch of shoreline and attraction-packed boardwalk. Those who want to escape the hustle and bustle can seek peace in the quiet, shallow beaches along Chesapeake Bay. Top spots here include Cape Charles Beach, Ocean View and Huntington Park Beach. Get off the grid completely by going to the secluded beaches of Sandbridge.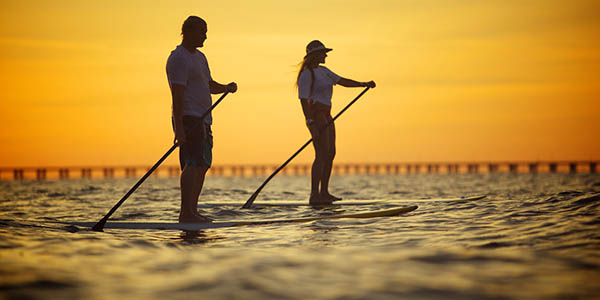 The Chincoteague Wild Pony Swim
If you're in town during late July, it's worth making the journey to Chincoteague Island for the legendary Chincoteague Wild Pony Swim and Auction. Local firefighters gather wild ponies from Assateague Island and herd them across the channel — yes, ponies can swim — to Chincoteague Island. From there, the horses are paraded down Main Street and then auctioned off at the carnival grounds.
For More Information
Eastern Shore of Virginia Tourism
757-331-1660
Virginia Tourism Corporation
804-545-5500