Texas Hill Country
The Texas Hill Country is where the Southeast meets the American West. Toss in a hefty helping of German, Spanish and Mexican influences, and the result is a vibrant culture that somehow melds together into something unique. The remarkable landscape comprises rolling hills, craggy ridges, crystal-clear rivers and vast fields of colorful wildflowers. Travelers flock to this sizable swath of Texas to explore big cities, small towns and everything in between.
In the Heart of Texas
The Hill Country's exact boundaries are arguable. In general, the expanse encompasses the area north of San Antonio, stretching almost 100 miles north and bound between Junction to the west and Austin to the east. Small towns like Fredericksburg, New Braunfels and Kerrville are popular places to stop or stay during a Hill Country road trip. Interstate 35 runs along the eastern edge of the region, with Interstate 10 crossing the southwest corner.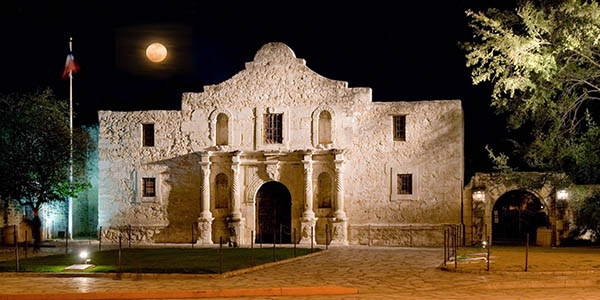 Riding Rivers and Lakes
During the summer months, the emerald-green waters of Hill Country rivers are dotted with colorful tubes, kayaks and canoes. Throngs of visitors cool off in the waters and enjoy the lush scenery with a float down the river. Some of these same waterways are popular with anglers, thanks to the plentiful populations of trout, bass, garfish and more. The Guadalupe, Pedernales, Blanco and Llano rivers are top picks. The Hill Country is also home to spectacular lakes for boating and fishing. Canyon Lake, Lake Marble Falls and Lake Travis are notable for their scenery and recreational opportunities. Hunters flock to the Hill Country for the abundant deer and dove. While public lands for hunting are sparse, many private ranches offer prime experiences.
Hill Country in Color
Each spring, wildflowers paint Hill Country fields with splashes of color. While over 5,000 species of wildflowers call the state home, only one is the official state flower of Texas: the bluebonnet. In April, it's a Hill Country tradition to follow the established bluebonnet trails. Small-town life is where the Hill Country truly shines. Have a German strudel for breakfast at Naegelin's Bakery or enjoy lively country music at Gruene Hall in New Braunfels; stroll the Hauptstrasse (Main Street) of Fredericksburg; or try to hit the pins at Blanco Bowling Club Café.
Hot Hill Country Festivals
Strudel and spaetzle abounds in Hill Country, thanks to the German immigrants who settled here in the late 1860s. Cozy eateries serve this fare across the region. Join New Braunfels' Wurstfest and Fredericksburg's Oktoberfest.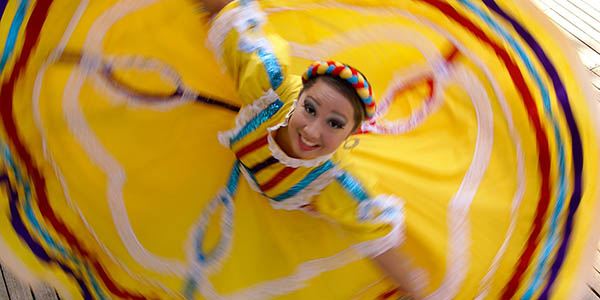 Blasts from the Past
No place encapsulates Texas's frontier history better than the small town of Bandera, known as "The Cowboy Capital of the World." Visit one of the many museums or have a brew at a historic saloon.
For More Information
Hill Country of Texas
512-763-0051
Texas Office of the Governor, Economic Development and Tourism
512-463-2000