St. Martin Parish
Home to some of Louisiana's original Acadian settlers, the towns of St. Martin Parish are full of living history. The oldest-known Cajun recipes for crawfish gumbo, étouffée and red beans and rice make for mouthwatering menus, and some of the best Cajun, zydeco and swamp pop bands in the state call this part of the bayou home. Just outside of town, the wonders of compelling habitats are waiting to be explored.
Swampy Surroundings
As the nation's largest contiguous river swamp, the Atchafalaya Basin's combination of steamy bayous, moss-draped cypress and hardwood forests has made it a favorite among outdoors lovers for decades. There are great opportunities to kayak, bird-watch and sport fish for bass, bluegill and catfish in the Atchafalaya Basin National Wildlife Refuge just northeast of Henderson. Outfitters in town can point you in the right direction for wildlife viewing and more.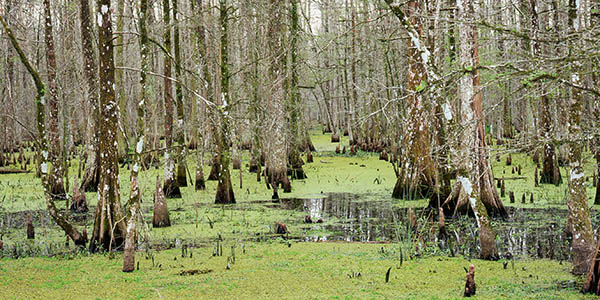 Hunting Paradise
In the fall, permitted hunters can take aim at deer, migratory birds and waterfowl, and for the more adventurous, alligator hunts can be arranged. If you've got adrenaline to spare, try a guided airboat tour that will send you ripping through the bayous and learning about the local landscape all at the same time.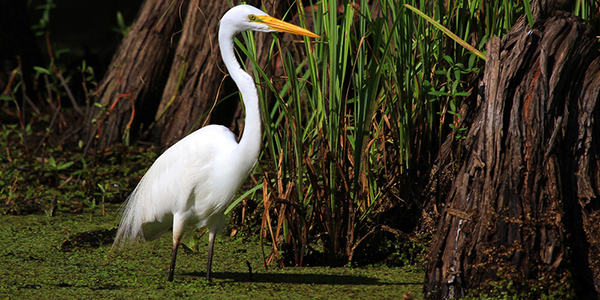 Cajun Central
Start your tour of Cajun Country at the Atchafalaya Club in Henderson or La Poussiere (dust, in French) in Breaux Bridge. Both offer authentic Cajun-style dance-hall romps that will make you glad you remembered your dancing shoes. The Breaux Bridge Crawfish Festival each spring is another way to introduce yourself to the heritage of the region. Workshops, art fairs and cooking classes abound at the popular yearly event. For a glimpse back in time, visit the Acadian Memorial in St. Martinville for interactive exhibits that reveal the art and history of the area's original settlers.
Poetic Plight
The region's cultural roots can be traced to the expulsion of Acadians from Canada by the British in the late 1700s. The event led to a mass migration of displaced people to Louisiana. The refugees became known as Cajuns, and their spirited culture spread along the southern coast. Poet Henry Wadsworth Longfellow explored the plight of the Acadians in his 1847 poem, "Evangeline, a Tale of Acadie." The poem tells the story of lovers separated in the exodus. Longfellow's achievement is honored at the Longfellow-Evangeline State Historic Site outside St. Martinville.
Amazing Maison
Also on the site is Maison Olivier, a restored Creole Plantation, as well as blacksmith shops and a farmstead. In the aftermath of Hurricane Katrina, the town of Arnaudville on the banks of Bayou Teche became an artist's haven, complete with galleries, museums and cultural events that are well worth a visit.
For More Information
St. Martin Parish Tourist Commission
888-565-5939
Louisiana Office of Tourism
800-677-4082