Prince Edward County
On the banks of Lake Ontario between Toronto and Ottawa, this small county packs a big punch. While Prince Edward County (PEC) is most often celebrated for its wineries and great opportunities for outdoor adventure, it's also home to some fun festivals and a showcase of quaint historic buildings.
Peninsula in the Sun
Prince Edward County sits on a peninsula that juts out into Lake Ontario. Ottawa, the nation's capital, sits about 173 miles to the northeast; Toronto, Canada's largest city, lies about 126 miles to the west along the north shore of Lake Ontario. Summertime highs are usually somewhere in the upper 70s, making it a prime vacation spot for both Canadians and Americans seeking sun, water and laid-back epicurean experiences.
Wine Wonders
Prince Edward County is very much wine country, with dozens of wineries dotting the landscape along with distilleries and cider and beer producers. Prince Edward County is a Designated Viticultural Area, with lots of Pinot Noir and Chardonnay. Local wineries of note include Domaine Darius, Half Moon Bay Winery and Cape Vineyards, and there are plenty of area operators offering wine-related tours (and safe driving services) for those who want to explore the surrounding vineyards. Make a day out of your visit to the Waupoos Winery, on the shore of Lake Ontario, with a petting zoo and chocolatier onsite.
Superb Cider and Spirits
Local cider producers include Clafeld Cider House and Market and the County Cider Company & Estate Winery. For something a bit stronger, Kinsip House of Fine Spirits offers tours of their farm-based distillery.
Fishing and Boating
Don't forget to occasionally put down the wine glass and pick up the pole. The county's location on Lake Ontario and the Bay of Quinte makes it's great for fishing, with lots of spots to catch pickerel, salmon, trout, bass and pike. Shore fishing is popular here, though there are plenty of boat charters for those who want to get out on the water. East Lake and West Lake are great for largemouth and smallmouth bass, walleye, pike, perch and other kinds of pan fish.
Two-Wheel Travels
Cycling is also popular in the region, and while many travelers join organized groups, it's easy enough to set out on your own bike and visit on your own terms. The Millennium Trail system links various communities in the country along what was once a rail line, spanning 30 miles from Carrying Place to Picton.
Events and Festivals
Prince Edward County boasts a profusion of festivals and events, particularly during the warmer months. Springtime events include Maple in the Country (March), a two-day affair focused on all things maple (including maple syrup). Other springtime highlights include the Walleye World Fishing Derby (May) in the Bay of Quinte, as well as the Spring Birding Festival (May). Summertime celebrations are huge here, with lots going on in Picton and Wellington in honor of Canada Day (July 1), including parades and fireworks. There's also a lovely lavender festival in early July, as well as quirkier events, such as an Elvis Festival (held in August at Waupoos Winery) and the Ontario Fermentation Festival (August), showcasing everything from alcoholic beverages to sauerkraut.
Farm Visits
Prince Edward County takes advantage of its rural location with lots of farm tours on offer. A favorite is Honey Pie Hives & Herbals Share, which welcomes visitors from spring through autumn to witness the cultivation of wine, beeswax and — of course — delicious honey. Walt's Sugar Shack is a family-run farm that specializes in maple syrup. Visitors can learn about every step of the production process, from gathering sap to evaporating it into syrup. Hagerman Farms near Picton is also worth a stop; there's a small bakery here, along with a seasonal farm stand selling flowers, eggs and vegetables.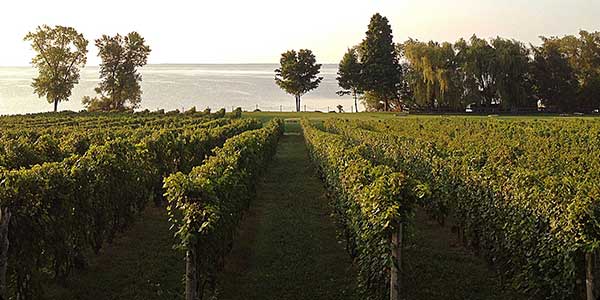 History, Museums and Monuments
Prince Edward County museums focus both on First Nation peoples along with European settlers. In Picton, there's a Canadian Forces Base that was used in World War II, and self-guided tours published by the local Heritage Advisory Committee make it easy for tourists to launch their own explorations of the town. Additional points of interest include the Wellington Heritage Museum, a former Quaker Meeting House featuring an exhibit on the local area's canning industry. Other attractions worth noting include the Rose House, an old farmhouse-turned-museum dating back to the turn of the 19th century.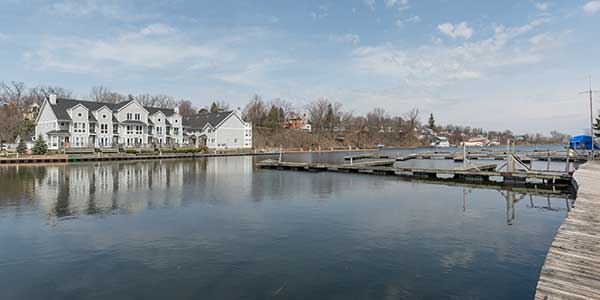 For the Birds
Take a hike to West Point for birdwatching. Cycling is another great way to explore the park and so, too, is hiking. Staircases will take you up the steepest of the sand dunes.
For More Information
Prince Edward County
800-640-4717
Ontario Travel
800-668-2746