Logan
Free from the traffic and crowds of its big-city neighbors, Logan sports an easygoing attitude and endlessly welcoming locals. It's the perfect place to get away from it all. But that doesn't mean there isn't plenty to do. Nestled in a high mountain valley, there's hiking, biking and fishing galore, while the charming downtown hosts enough cultural attractions to fit a college town twice its size. Come for the natural wonders and stay for the world-class performances; there's a little something for everyone in the heart of Cache Valley.
Hitting the Hills
Five minutes east of town, the Bear River Mountains are a combination of wildflower prairies and tall peaks surrounded by rugged cliffs. Home to moose, elk and deer, they constitute the perfect place for day hikes of all levels. Driving the Logan Canyon National Scenic Byway is a great way to explore the mountains by car, while still getting the chance to take in breathtaking summit and canyon views.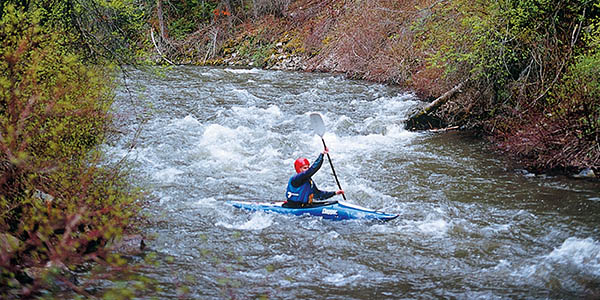 Utah Meets the Tropics
Continue east and the byway leads to Bear Lake State Park, which, because of its clear, turquoise water, has earned the title "The Caribbean of the Rockies." The lake is an ideal destination for families with boating, fishing, swimming and camping, as well as a surrounding forest home to over a hundred miles of trails to keep you busy throughout the day.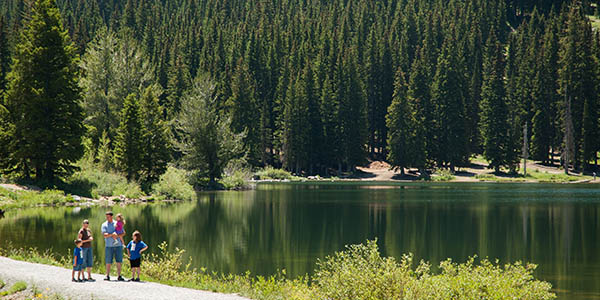 Logan on Display
History buffs should head straight to the American West Heritage Center in nearby Wellsville. A 160-acre outdoor living history museum, the center offers "historic daily adventures" where visitors step back in time to Native American encampments, mountain man camps and pioneer settlements, while costumed performers bring the history to life. The Logan Mormon Temple and Tabernacle in Logan's downtown are must-sees during your stay. The pioneer-era tabernacle puts on free performances throughout the summer and visitors are welcome to join one of the free tours of the grounds. The temple is one of only eleven in the state and, though it's not open to non-Mormons, offers exceptional views of the valley from the manicured grounds.
For More Information
Cache Valley Visitors Bureau
435-755-1890
Utah Travel Council
800-200-1160