Levy County/Cedar Key
Sitting on Florida's Gulf Coast, the Levy County region serves up a slice of the Sunshine State's wild side, with rivers winding through lush forests and a profusion of wildlife that thrives in expansive public lands. After adventures on the mainland, head out to Cedar Key to savor a laid-back community that epitomizes "Old Florida."
Snowbirds Seek Cedar Key
Located on Florida's northwest coast, Levy County sits an hour west of Gainesville. U.S. Route 98, which runs parallel to the coast, connects many of the small towns in the region, including Chiefland and Crystal River. Those venturing out to the collection of islands known as the Cedar Keys will take Highway 24 west. The largest island is home to the small town of Cedar Key, with fewer than 1,000 residents. Snowbirds are attracted to this region's mild winters, with lows rarely dipping below 50 degrees.
Finding Florida Wildlife
Encompassing an abundance of protected lands, the region is a prime location for hunting, fishing and wildlife watching. Cedar Key Scrub State Reserve and the Lower Suwannee National Wildlife Refuge entice hikers to explore salt marshes and grand cypress and oak trees. Nearby, the Waccasassa Bay Preserve State Park, accessible only by boat, is ideal for canoeing and kayaking in unspoiled landscapes. Keep an eye out for migratory birds, manatee, alligators and more. With both saltwater and freshwater fishing, anglers will find diverse habitats. Bicyclists won't want to miss the Nature Coast State Trail, which includes 32 miles of a rail-to-trail conversion. The Gulf Hammock Wildlife Management Area offers more than 24,000 acres of hunting grounds that teem with whitetail deer and feral hogs.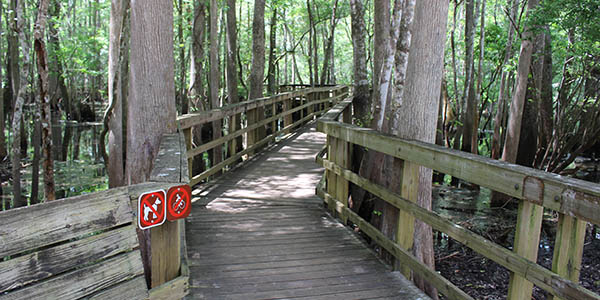 Local Color & Activities
While Florida is a tourist mecca, visitors to the Nature Coast come to escape the theme parks and crowded beaches. Here, life is a little more relaxed. Stroll the streets of Cedar Key to discover quaint restaurants, shops and art galleries. The beaches here remain unspoiled, and the diverse waterways here entice kayakers, canoe enthusiasts and others.
Florida Feathers
Bird-watchers flock to Cedar Keys National Wildlife Refuge, which preserves nesting grounds on the small islands that dot the waters off the coast. Inland, Fanning Springs and Manatee Springs state parks showcase warm, turquoise waters, which are favorite spots for swimming, diving, snorkeling and watching for the magical manatees, the so-called "sea cows" that visit during the chilly months.
Florida Fiestas
Cedar Key knows how to celebrate. In April, the Cedar Key Arts Festival brings a juried art show to town, with local artists displaying and selling their works. In October, the Cedar Key Seafood Festival recognizes the local seafood industry and offers up family fun and savory fares. Also, check out the Watermelon Festival in June, the Peanut Festival in October and Yankeetown-Inglis Seafood Festival in November.
Regional Seafood
Any time of year, the regional seafood is something to celebrate, from farm-raised clams to oysters galore. Fine restaurants and seaside shacks serve up all kinds of seafood straight from the Gulf. Catch your own by joining a chartered fishing expedition or by finding a stretch of waters to toss in a line. The Suwannee River and Lake Rousseau are teeming with catfish, bass and more.
History, Museums & Monuments
Get an overview of Cedar Key's history as a port city and railroad town with a visit to the Cedar Key Museum State Park. You can also learn about the Native Americans who once lived in the region and the town's role in the Civil War. An expansive seashell collection and a restored farmstead round out the offerings. Housed in a building that dates to 1871, the Cedar Key Historical Society Museum is another pick for exploring the story of the area. Dedicated guides and a variety of artifacts bring the past to life. Those with an interest in military history will want to explore the Fort Fanning Historic Park. Located on the Suwannee River, this fort played a prominent role in the Second Seminole War.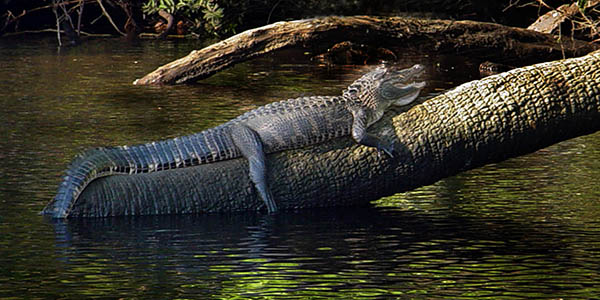 A gator on one of the area's many rivers.
For More Information
Levy County Visitors Bureau
877-387-5673
Florida Tourism
888-735-2872