Kingston
Kingston is a waterside town that combines historical depth, cultural vibrancy and scenic beauty. With stately buildings, fine museums, opulent art galleries, diverse restaurants and lush parks, the city is a charming base for regional exploration. Within the space of a day, you can hike through woods and forests, dive for shipwrecks in crystal-clear waters and learn how to navigate the waters of the "World's Sailing Capital."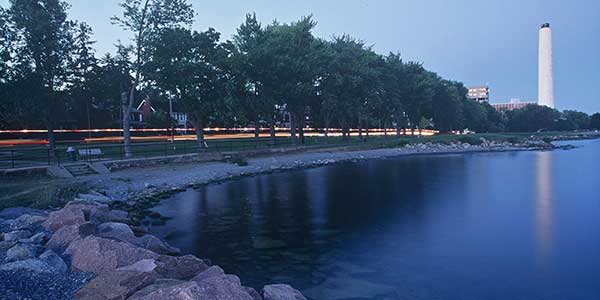 On Ontario's Banks
Nestled on the northeast bank of Lake Ontario at the outlet of the St. Lawrence River near the U.S. border, Kingston is approximately 108 southwest of Ottawa, 180 miles west of Montréal, and 160 miles east of Toronto. With the moderating influences of Lake Ontario, Kingston's weather is milder than most of Eastern Canada with pleasant summers.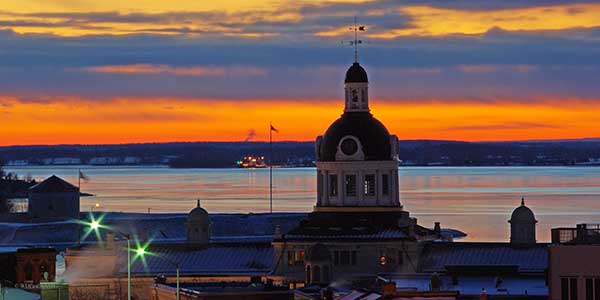 Historic Roots
After fighting over the area with the French, the British built Fort Henry in 1812, and it's one of Kingston's popular attractions (reenactments are held here). Engineers also constructed four Martello towers; two are open to the public.
Sailing and Shipwrecks
The self-proclaimed "freshwater sailing capital of North America," windy Kingston is hailed as one of the best places on the planet for catching the wind. Kingston also is a wreck diver's dream, with about 400 wrecks, from schooners to 19th-century steamships, resting nearby.
A Thousand Islands
The St. Lawrence River draws crowds to its idyllic Thousand Islands region, Canada's smallest national park. Composed of 21 islands and hundreds of small islets, the park includes the biodiversity hot spot of Frontenac Arch Biosphere.
Hitting the Trail
Just north of downtown, Little Cataraqui Creek Conservation Area boasts a nine-mile looped trail through marshes, fields, forests and wetlands. The scenic Cataraqui trail traverses farmlands, wild forests, lakes, swamps and pink granite outcrops on its 70-mile journey from Kingston to Smiths Falls.
For More Information
Kingston Tourist Information Office
888-855-4555
Ontario Travel
800-668-2746