Gulf Coast
You've come to the right place if you want to escape bustling city life. With 62 miles of sun-soaked shoreline, laid-back towns and warm hospitality, the Mississippi Gulf Coast invites you to embrace a slower pace of life. Be prepared to extend your trip — award-winning golf courses, alluring beaches and fantastic fishing make it incredibly hard to leave.
Where Snowbirds Flock
The Mississippi Gulf Coast is a magnificent coastal region that serves as a gateway to the Gulf of Mexico. Sandwiched between Louisiana and Alabama, the area is defined by its coastal wetlands, swamps, marshes, sand dunes and bays. Snowbirds and vacationers can put away their heavy jackets and bask in temperate climates year-round. Summer temperatures float between 70 and 90 degrees, while the average winter temperature hovers around 60. Interstate 10 runs parallel to the coast, connecting to New Orleans to the west and Mobile, Alabama, to the east. Take U.S. Route 49 if you're headed to Hattiesburg, Jackson or northern Mississippi. Follow U.S. Route 90 along the coast to see palm trees, serene beaches and Spanish-style homes.
Wet and Wild Adventures
Extending from Mississippi's Cat Island to Florida's Santa Rosa Island, the Gulf Islands National Seashore will entice you with its barrier islands bursting with white sand beaches and coastal forest. Popular activities here include swimming, seashell hunting, sunbathing and trekking along the two-mile Davis Bayou Trail. For exceptional kayaking and wildlife viewing, paddle through the Pascagoula River Basin for a chance to see alligators and tropical birds. Anglers can nab 200 species of fish that flourish in the waters. Charter a boat to catch lemonfish, spadefish and king mackerel in the deep sea, or cast your line inshore for flounder, redfish and spotted sea trout.
Hear the Call of Duck Hunting
The Mississippi Sound also offers excellent duck hunting as it's an important migratory route and wintering area for sea and diving ducks. Diving ducks and sea ducks pass through the area, and several charters will take hunters to the best spots to shoot these waterfowl.
A New Take on Southern Charm
"Take it easy" has a whole new meaning here. In Gulfport, visit the Gulfport Boogie, a historic marker on the Mississippi Blues Trail that tells the story of the city's once thriving rhythm and blues scene. Afterward, enjoy live music and bust a move at the Murky Waters Blues-n-BBQ or 13th Street Jazz Bistro. On a hot summer day, cool off in Gulf Island Waterpark's lazy river or view dolphins at the Institute for Marine Mammal Studies. Ocean Springs is another excellent place to get away from it all thanks to its cottage community and tranquil shores. The town is also a haven for artists, with the Ocean Springs Art Association hosting numerous art events throughout the year.
Seafood Feasts and Festivals
Foodies won't want to leave. Mississippi Gulf Coast cuisine has many similarities to Louisiana soul food, but you'll find locals put their own unique spin on classic dishes. Some of the area's essential culinary delights include crawfish étouffée (massive Gulf shrimp or crawfish smothered in a rich onion and roux sauce), crawfish Monica (crawfish mixed with creamy pasta), fried green tomatoes and Mississippi mud pie, a confection held together by a crumbly chocolate crust. Can't get enough seafood? We don't blame you. Fortunately, the region hosts plenty of seafood festivals, like the St. Claire Seafood Festival in May, Our Lady of the Gulf Crab Festival in June, Biloxi Seafood Festival in September and Gulf Coast Oyster Cook-off and Festival, also in September.
World Class Golf Courses
Gulf of Mississippi locals take their golf seriously, and they want visitors to join the fun. There are almost 20 courses here, and many were designed by legendary players such as Arnold Palmer, Davis Love III and Jack Nicklaus. Top courses include Diamondhead Country Club, The Preserve Golf Club, Bridges Golf Club, Dogwood Hills Golf Course and Grand Bear Golf Course. Wherever you choose to tee off, you'll be surrounded by scenic beauty and panoramic views overlooking the Gulf Coast.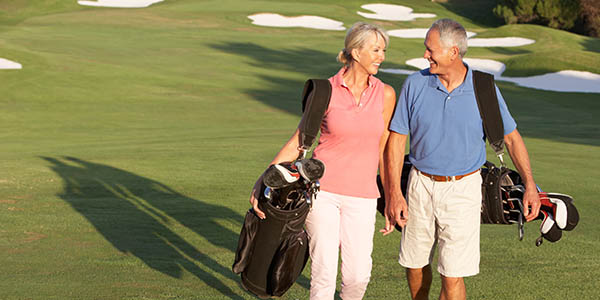 Craft Breweries
After you've wrapped up 18 holes, swing by the local brewing companies of Biloxi. Chandeleur, Lazy Magnolia and  Crooked Letter offer informative tours and serve up tall glasses of distinctive Mississippi beer.
Historic Biloxi
It's not hard to uncover remnants of the past in Biloxi. Explore the Biloxi Lighthouse, an 1848 structure that's survived several hurricanes and Civil War combat. Renowned artist George E. Ohr, known as the "Mad Potter of Biloxi," gained fame for his pottery work, which is on display at the Ohr-O'Keefe Art Museum. You can also check out the rich exhibits and artifacts at the Maritime and Seafood Industry Museum to learn about marine blacksmithing, wooden boat building and the important role seafood played in this region. Serious history buffs can explore West Ship Island's Fort Massachusetts, a redoubt used by the British in the War of 1812, or stop by Beauvoir to tour the Jefferson Davis Presidential Library, once the home of the president of the Confederate States of America.
For More Information
Mississippi Gulf Coast Regional Convention & Visitors Bureau
228-896-6699
Mississippi Tourism
866-733-6477