Grand Lake O' the Cherokees
If you think that Oklahoma is comprised only of vast, arid prairies, then you should visit the state's northeast corner. Nestled in the foothills of the Ozark Mountains, the locals call this "Green Country," and for good reason. The terrain around here is lush, and sitting in the middle of it all is Grand Lake O' the Cherokees, a water sports mecca, with birding, boating and nightlife to boot.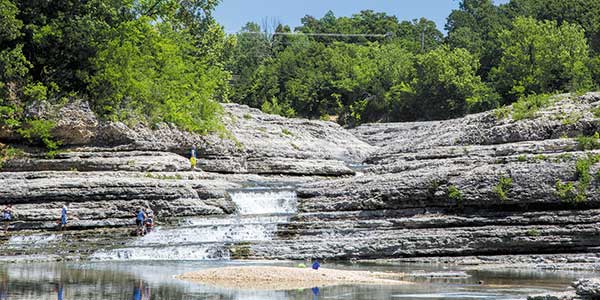 A Truly Grand Lake
Grand Lake O' the Cherokees is 66 miles long and has 1,300 miles of shoreline that seem custom-made for outdoor enthusiasts. The state's most popular spot for boating and fishing, the lake has more than 30 marinas dotting the shore, where you can arrange boat rentals, yacht cruises or fishing trips. Anglers will be in heaven: With over 400 tournaments on the lake each year, there is ample opportunity to catch crappie, paddlefish, bluegill or the lake's famed bass. Some fishing docks are even enclosed and heated for year-round comfort.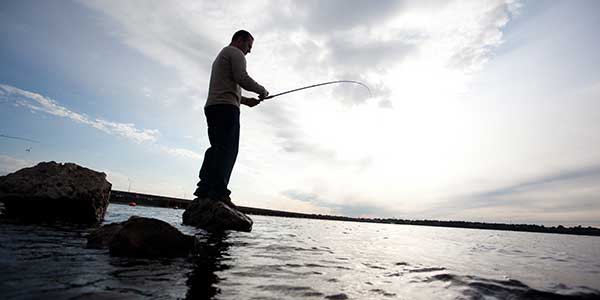 Super Span
If you're visiting in September, head to Sailboat Bridge in Grove to enjoy the annual migration of white pelicans that flock to the lake's shores. It's a sight to behold, and the town hosts parades and bird-watching cruises to celebrate. The 3,044-foot-long span crosses the north end of the lake and provides uniquely photogenic views of the water. The bridge also offers both a pedestrian walkway and bike lane.
Iconic Dam
To see how this lake was created, take a tour of the mile-long Pensacola Dam at the southern tip of Grand Lake. Completed in 1940, it's the longest multiple-arch dam in the world, and even today it stands as an impressive feat of engineering, holding back the waters of the Neosho River to create the vast body of water. From there, visit the small towns circling the lake, each with its own flavor and attractions.
Around the Lake
The oddly named community of Monkey Island is the area's recreation center, with restaurants, nightclubs and spas, as well as horseback riding and golf courses. In Grove, the largest city on the lake, the 8-acre Lendonwood Gardens, is a botanical garden that features seven distinct areas, each with a different theme. Bernice State Park, on the lake's western shore, has a nature center with hiking trails and one-of-a-kind views. Grand State Park's Little Blue area features a stream that cascades elegantly down rock layers.
Pioneering Past
Located near Grove, the Har-Ber Village Museum invites visitors to step back in time to Oklahoma's pioneer days through self-guided tours and hands-on activity stations. Log cabins, schoolhouses and jails from the 1800s are some of the historic buildings on-site, and several modern structures built in the pioneer style offer compelling exhibits.
For More Information
Visit Grand Lake
866-LUV-GRAND
Oklahoma Tourism and Recreation Department
800-652-6552