Birmingham
Birmingham is in the midst of a reinvention, growing into a vibrant metro area with a full menu of sports, museums and restaurants. Nestled in the foothills of the Appalachian Mountains, the city's creative energy is fed by longstanding traditions blended with a youthful student population from several local universities. The city's boom has earned it the nickname, "Magic City."
Exploring the "Magic City"
Located in north-central Alabama, 93 miles north of Montgomery (just off Interstate 65), Birmingham nestles in the foothills of the Appalachian Mountains. With a subtropical climate, winters in Birmingham are generally mild, with an average low of 34 in January and an average high of 91 degrees in July. Abundant rain is evenly distributed during the year, with thunderstorms peaking in July. Several lakes, state parks and national forests are located within a 90-minute drive from downtown Birmingham, including Alabama's largest state park, Oak Mountain.
Outdoor Recreation
Within the city and surrounding area, Birmingham offers plenty of opportunities for family fun on land and water. Moss Rock Preserve's forest systems, rock outcroppings, streams, waterfalls and unique vegetation provide the backdrop for 12 miles of trails. Oak Mountain, Alabama's largest state park, encompasses 9,940 acres packed with creeks, waterfalls, hardwood forests, pine-studded ridges and rocky overlooks. Some 51 miles of trails cater to beginners and experienced hikers, with trails ranging from a 3-mile loop to a 17-mile backcountry trail. During the summer, the Cahaba River, Alabama's longest free-flowing river, is a popular spot for paddling and canoeing. With its pristine waters, the aptly named Clear Creek Recreation Area draws families to its 500-mile shoreline for prime boating, fishing and swimming opportunities.
Going Golfin'
Lovers of the links will relish the Robert Trent Jones Golf Trail, a chain of lush courses that stretches across the state. Birmingham is a key stop along the trail, with two courses that entice lovers of fairways: RTJ at Oxmoor Valley and Ross Bridge. Visitors will soon discover why Alabama has earned the nickname, "Godfather of Great Golf."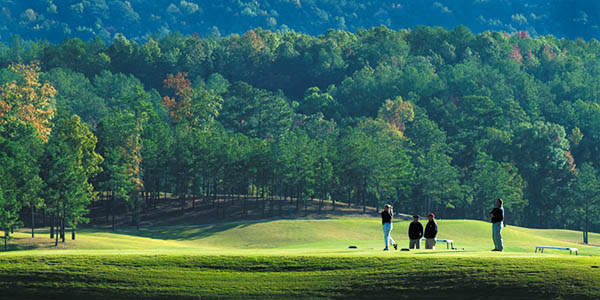 Local Color and Attractions
One of the South's premier cultural institutions, the Birmingham Civil Rights Institute immerses visitors in the upheaval of the 1950s and 1960s through compelling multimedia exhibits, including the bars and door from the jail cell where Martin Luther King Jr. wrote "Letter From a Birmingham Jail. Across the street, Kelly Ingram Park's Freedom Walk leads visitors to plaques, statues and sculptures that commemorate the era's upheaval. The popular Barber Vintage Motorsport Museum houses iconic vehicles that have captivated lovers of cars and motorcycles for decades.
Art on Display
The Birmingham Museum of Art spans more than 4,000 years of art with its extensive collection of world-class creations, including sculptures, prints, drawings and decorative arts. Crowd-pleasers include masterpieces by Claude Monet, Thomas Gainsborough and John Singer Sargent, as well as a strong American collection that showcases works by Georgia O'Keeffe.
Festivals and Events
The second week in February, the Mercedes Marathon launches a festive weekend of active pursuits for all the family, including the signature Marathon race, a Half Marathon, a Marathon Relay, Regions Superhero 5K, a Health and Fitness Expo, craft beer and entertainment at the Good People Brewing Co. Beer Garden, and vendors purveying regional delicacies. The first weekend in October, the Barber Vintage Festival draws avid bikers with motocross, road racing, a themed "village," parades, cross-country events, an air show, autograph stations and a swap meet with more than 250 vendors.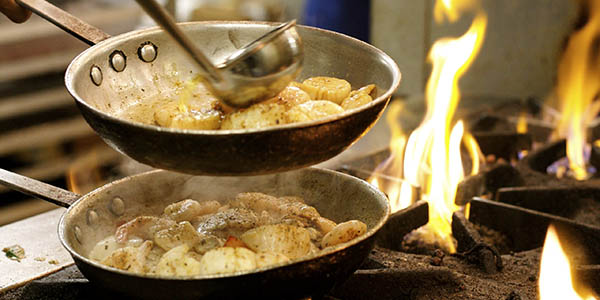 Birmingham Steel
Combining outdoor recreation with pioneer history, the Tannehill Ironworks Historical State Park is a magnet for active locals with hiking trails dotted with evocative 19th-century historic structures, including a cotton gin, pioneer farm, and working gristmill, as well as opportunities for camping and horseback riding. All trails are suitable for novice hikers; the most popular are the Slave Quarters Trail, the old Iron Haul Road, the Furnace Trail, Grist Mill Trail and Tram Track.
For More Information
Greater Birmingham Convention and Visitors Bureau
800-458-8085
Alabama Tourism Department
800-252-2262