Bella Vista
Established in 1965, Bella Vista is a recreational community that offers a picturesque, activity-based lifestyle. Bella Vista has a broad menu of recreational amenities, including lighted tennis courts, eight lakes, three swimming pools, paved nature trails and playgrounds. Golf is a big draw with eight championship-quality courses available. In addition, there are two putt-putt golf courses, gun range, two workout facilities, a dog park and a ballpark. Country clubs and theater are also popular.
Warm Weather Escapes
Bordering Missouri to the north, Bella Vista is on the Interstate 49 corridor, offering a variety of shopping, educational facilities and health care choices, in addition to its abundant recreational opportunities. Located in the Ozark Mountains, the city of Bella Vista enjoys a primarily temperate climate, yet it has four distinct seasons and offers an array of wildlife and beautiful scenery.
Back to Nature
Get in touch with the great outdoors at Tanyard Creek Nature Trail, with a 2½-mile loop complete with a swinging bridge and a view from above of the Lake Windsor waterfall. Take the paved 1.75-mile Lake Bella Vista Trail. Located adjacent to Highway 71, it's perfect for bikers and hikers.
Discovering Sam's Store
Travel back in time to explore the fascinating lives of the region's famous residents. Are you curious about the history of your favorite big-box store? Sam Walton, along with his brother, Bud, began their retail conglomerate in 1945 with a variety store located in nearby Bentonville. Today this is the Walmart Museum and traces the origin and growth of Walmart Inc. Visit the Walton's 5&10.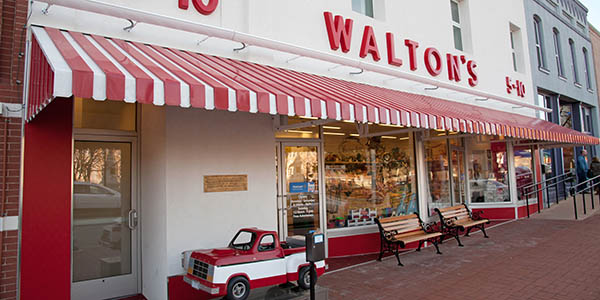 Family Learning
Also in Bentonville, the Scott Family Amazeum features approximately 50,000 square feet of exhibit and learning spaces to bring learning. The Crystal Bridges Museum of American Art complex encompasses approximately 100,000 square feet of gallery, library and meeting space.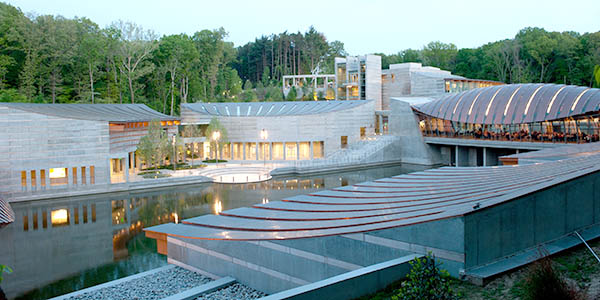 For More Information
Greater Bentonville Area Chamber of Commerce
479-273-2841
Arkansas Department of Parks and Tourism
501-682-7777