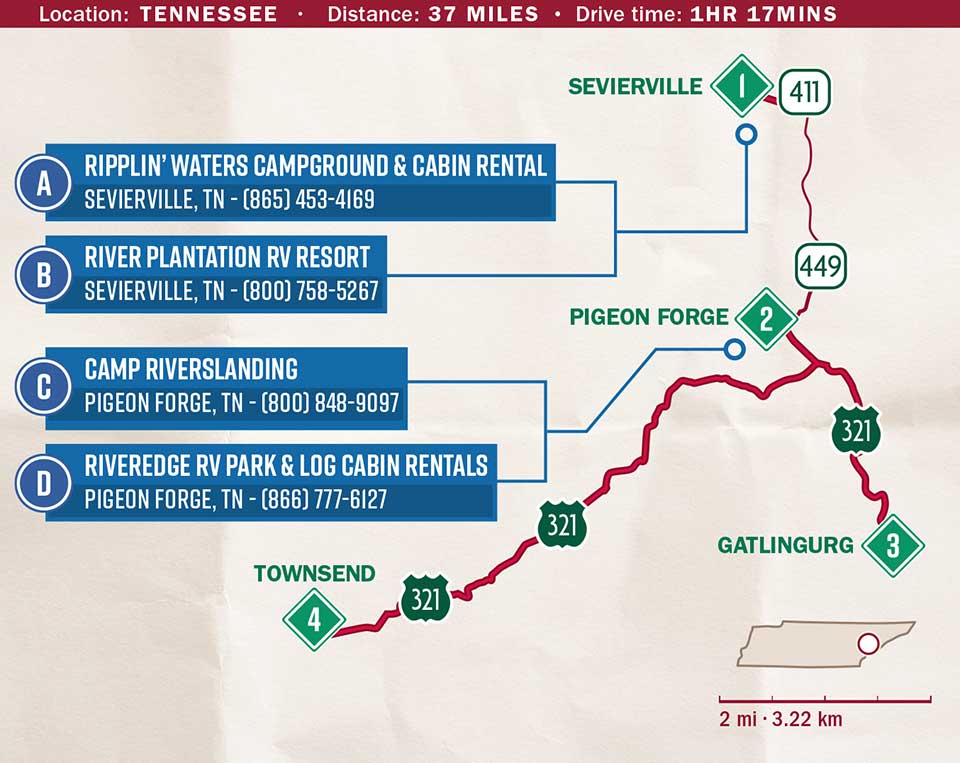 Find out why the Great Smoky Mountains have been designated an international Biosphere Reserve. Hike the trails that wind through 500,000 acres of lush forest and mountain terrain, fish and ride river currents, and explore five historic districts. In the region's towns, enjoy huge amusement parks, big discount malls, golf links and more.
1. Sevierville
Starting Point
In Sevierville, family attractions include the Smoky Mountain Deer Farm, the subterranean Forbidden Caverns and the NASCAR Speedpark. Older guests may prefer to check out the Eagle Springs Winery or tour the Tennessee Legend Distillery, where guests can pick up authentic moonshine.
Recommended Stopovers
Ripplin' Waters Campground & Cabin Rental • Sevierville, TN – (865)453-4169
River Plantation RV Resort • Sevierville, TN – (800)758-5267
2. Pigeon Forge
Drive 7 miles • 15 minutes
Within view of the Great Smoky Mountains, Pigeon Forge is an entertainment mecca. Along the city's famous parkway lie attractions that include the Elvis Presley Museum, full of the King's memorabilia, and Dollywood, a theme park that mixes Dolly Parton-related ephemera and historic exhibits dedicated to rural southern life, along with plenty of rides. There's also a replica of the ill-fated Titanic ocean liner. Step inside the vessel to peruse relics from the infamous maritime disaster.
Recommended Stopovers
Camp RiversLanding • Pigeon Forge, TN – (800)848-9097
Riveredge RV Park & Log Cabin Rentals • Pigeon Forge, TN – (866)777-6127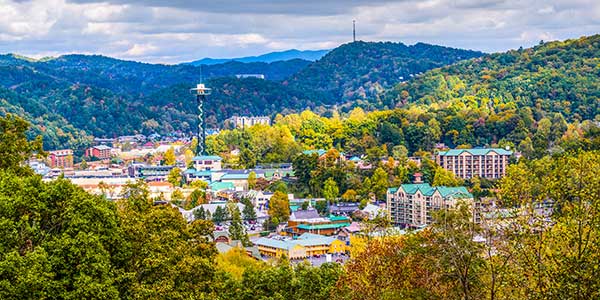 3. Gatlinburg
Drive 7 miles • 17 minutes
A main gateway to the Great Smoky Mountains, Gatlinburg is home to Ober Gatlinburg, the state's only ski resort, complete with its own aerial tramway that offers stunning views of the surrounding mountain scenery in both winter and summer. Check out the Ripley Aquarium, home to exotic sea life. Get close to sea life at the Touch A Ray Bay. The city's iconic Space Needle was built in 1970 and transports visitors 407 feet up in the air for open-air, 360-degree views of Gatlinburg and beyond. Gatlinburg also serves as a good overnight stopover due to having many options for RV Parks and Campgrounds.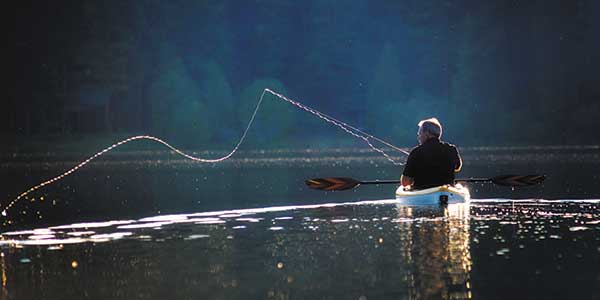 4. Townsend
Drive 23 miles • 45 minutes
Ready for some water recreation? The Townsend "Y" is created by the confluence of Little River (flowing from the east) and the Middle Prong of the Little River (flowing from the west). This creates a powerful stream that flows north and that's where you'll find some of the best tubing in the Smokies. Take a dip then relax on the sloping, grassy park-like grounds at the water's edge. Further along the Little River, you'll find great spots for whitewater kayaking, boating, canoeing and fly fishing, too.