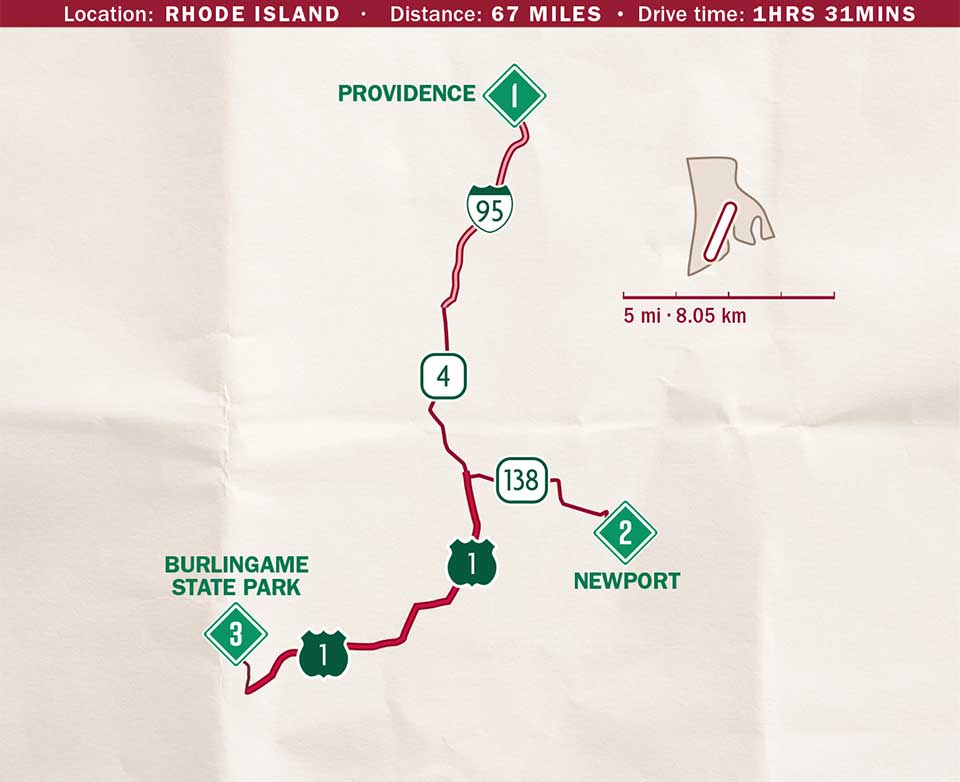 Don't overlook the smallest state in the U.S. for a great road trip. Rhode Island is the perfect blend of town and country with spectacular Gilded Age estates and miles of scenic beaches. Get the best of nature and culture as you explore the Ocean State.
1. Providence
Starting point
Admire the marble dome of the capital city's statehouse before visiting the Rhode Island School of Design (RISD, pronounced "Riz-Dee" by locals) Museum and admire its 91,000 pieces of work. If it's a nice of a day, head over to Benefit Street and take a stroll and admire the largest concentration of Colonial buildings in the country. Hungry? Enjoy a meal at Federal Hill, Providence's very own "Little Italy." On a Saturday nights during the summer, sightseers can catch the WaterFire displays that light up the river.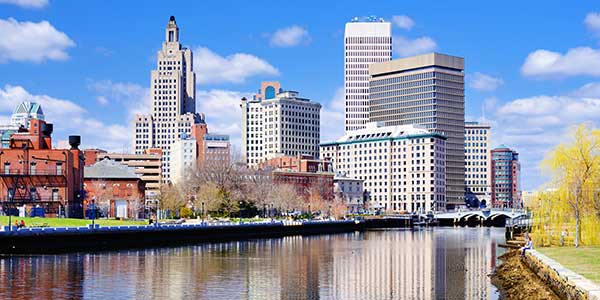 2. Newport
Drive 34 miles, 48 minutes
Take a trip back in time to the summer estates of many of the country's most opulent Gilded Age residences. Tour the Vanderbilt family's mansion, the Breakers, or if you'd prefer fresh air, take a stroll along the Cliff Walk, with sweeping views of the Atlantic Ocean. Continue your tour of this upscale destination with a cocktail on the Lawn at Castle Hill or even catch their Sunday Jazz Brunch. Newport is also home to the famous Newport Folk Festival (July) and Newport Jazz Festival (August). These events showcase top talent in each genre at the magnificent Fort Adams State Park.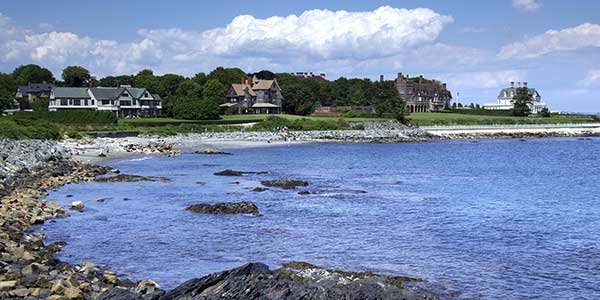 3. Burlingame State Park
Drive 31 miles, 43 minutes
If you've had enough culture and are craving more nature, go camping at Burlingame State Park (you can even rent one of the park's 20 cabins). The woodland is home to many beautiful hiking trails and the Watchaug Pond, where you can take a dip in its swimming area or rent a canoe. When it gets dark, get cozy in front of one of the park's 50 fireplaces.