Travel from a cutting-edge city to a quaint historic town. Nova Scotia has risen to prominence over the decade as a center for international shipping, but its rugged coast also is home to charming seaside villages that remain untouched by heavy tourist traffic. Get a taste of both worlds on this trip.
1) Halifax
Starting Point
With an invigorating waterfront setting, manicured parks and eye-catching buildings, Halifax is the Maritime Province's commercial and financial heart. With a flourishing arts and dining scene, a merry craft-brew culture, inimitable live music scene and four universities, Halifax has garnered something of a cult following in Nova Scotia. Completed in 1856, Halifax's star-shaped Citadel lords over downtown's waterfront skyscrapers, which lie just nine blocks down hill from the ramparts. The fourth fort to crown Citadel Hill, Fort George (as it's officially known) is a classic example of a British 19th-century fort. A number of elaborate historical re-enactments add to the story value, with faithfully costumed interpreters guarding the Citadel's entrance, conducting marching and band drills and firing off the Noon Gun each day.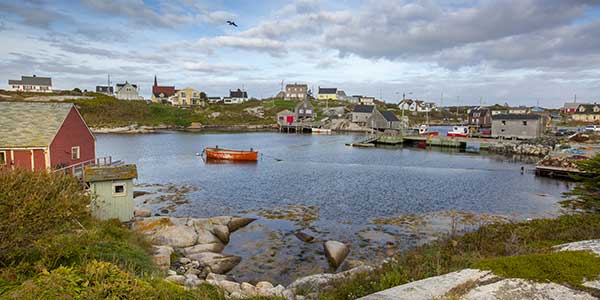 2) Peggy's Cove
Dive 28 miles, 49 minutes
Set upon a granite shelf along Nova Scotia's South Shore, the charming hamlet of Peggy's Cove is home to one of the region's most beloved landmarks. Standing at the entrance to St. Margaret's Bay, the town's red and white lighthouse was built in 1915 and rises over colossal granite boulders where the ocean crashes, often with a violent crescendo. A traditional fishing community, Peggy's Cove comprises just a scattering of modest houses nestled upon a small inlet, a small working harbor, jetties, a wooden church and gift shops selling replica lighthouses.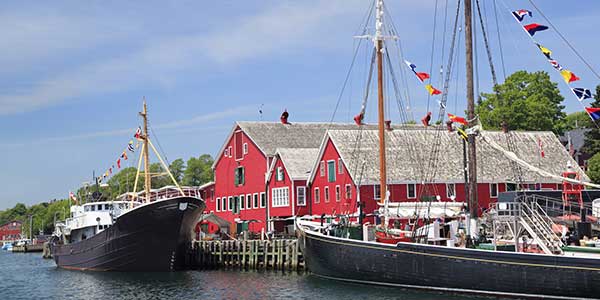 3) Lunenberg
Drive 63 miles, 1 hour, 16 minutes
On the south shore of Nova Scotia, fronting the Atlantic Ocean, Lunenburg is a time capsule of British colonial architecture. A pristine and utterly enchanting historic kernel, Lunenburg's Old Town has garnered UNESCO status, one of just two North American towns to receive the lofty designation. Colorful historic buildings now house Lunenburg's eclectic restaurants, galleries and shops. A vibrant mix of European immigrants has imbued life in this port community town with a richness and diversity that defies its lilliputian stature. One of the best ways to appreciate Lunenburg's 260-year seafaring history is to sign up for a walking tour, which includes the world's fastest racing schooner, Nova Scotia's Bluenose II, first launched in 1921.