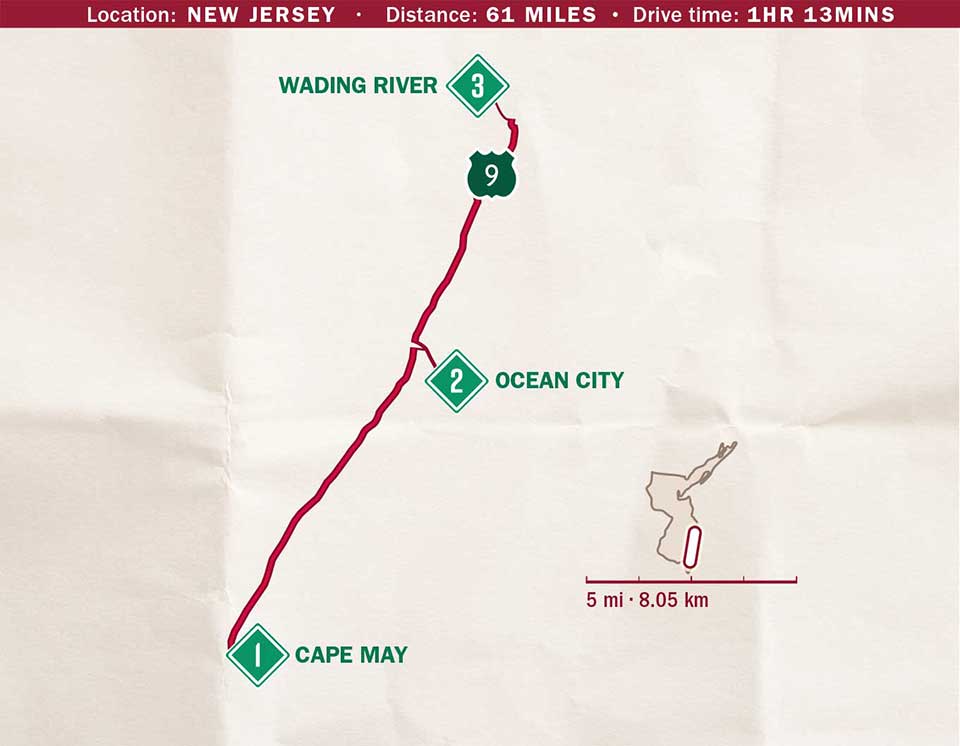 This great RV road trip takes you deep into one of the most interesting vacation-and-recreation areas in the U.S. From Ocean City's famous boardwalk to verdant Wading River, this trip is an eclectic sampler of the Garden State.
1. Cape May
Starting Point
Cape May is one of America's oldest and most gracious resort vacation towns. It's home to many impressive Victorian mansions, reflecting the city's early grandeur. And the sandy beaches are among the finest on the East Coast. It's a fisherman's paradise, with fishing cruises on the deep blue Atlantic to the east and Delaware Bay to the west. Depending on the season, you'll net mackerel, herring, striped bass and flounder. There's much more outdoor fun including, going birding, whale watching and kayaking.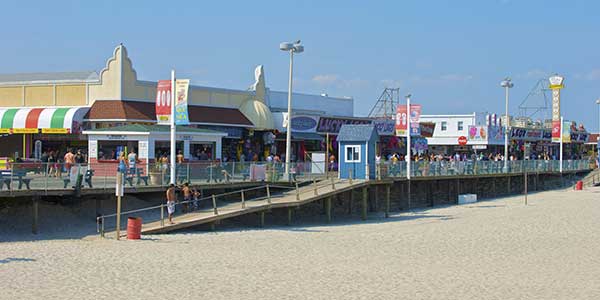 2. Ocean City
Drive 32 miles, 39 minutes
Stroll the world-famous boardwalk in Ocean City. See and be seen among the shops, eateries and family friendly rides. Savor Ocean City's famous Salt Water Taffy, or have fun in the sun with soft sand beaches and sparkling ocean waves. Our favorite fishing spot is Whale Creek; the full-service marina rents boats and kayaks and has everything you need for a great day of fishing. Grab live bait, gas, snacks, tackle, rods and more.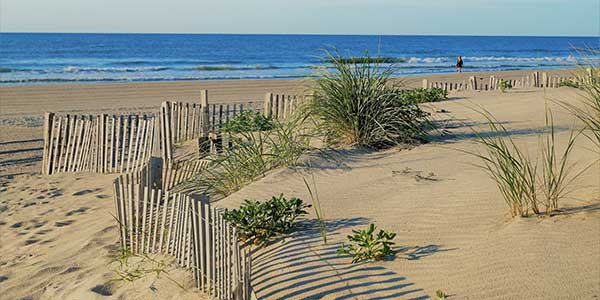 3. Wading River
Drive 29 miles, 34 minutes
Take a nature break in the state's legendary Pine Barrens. Here, the Wading River region is one of the most pristine natural areas along New Jersey's Atlantic coast. The river itself is an excellent kayaking venue. Speedwell to Evans Bridge is a favorite river trip for beginners, and BYOB (bring your own boat) or rent locally. The surrounding Pine Barrens are heavily wooded — enjoy nature trails, hiking and biking. Roll your RV down the scenic Pine Barrens Byway and savor this remarkable ecosystem, which includes two National Wildlife Refuges, 10 State Wildlife Management Areas, five county parks and three state forests. Bring your hiking boots and camping gear!