Nebraska's sprawling plains are punctuated by fun rivers, vast lakes and rugged landscapes. Take this trip to get aquainted with the wild side of the Cornhusker State.
1) Ogallala
Starting Point
McConaughy State Recreation Area is ideal for boating, fishing and water skiing. Wander through the Mansion on the Hill, a preserved residence that showcases the riches enjoyed by the Ogallala elite. The Manson was completed in 1887 and once served as the home of the town's mayor. Visitors are dazzled by the deep, narrow windows and solid brass hardware, as well as period furnishings throughout this stately historic home.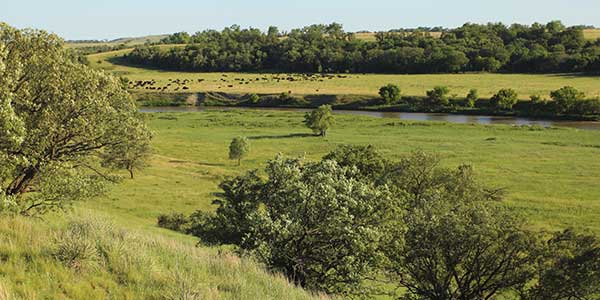 2) Bridgeport
Drive 88 miles, 1 hour, 28 minutes
More water recreation awaits at the Bridgeport State Recreation Area and North Platte River. Anglers will find a lot of variety at the area, with rainbow trout stocked in Center Lake and Northwest Lake. Cutthroat trout, a species not common in Nebraska, has been stocked there, as well. Other species include walleye, largemouth bass, bluegill, yellow perch and channel catfish.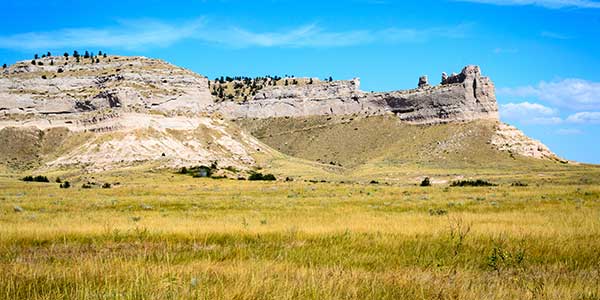 3) Scottsbluff
Drive 35 miles, 38 minutes
Scottsbluff National Monument and Chimney Rock served as landmarks for westward expansion — go hiking in rugged country at these picturesque sites. Scotts Bluff National Monument in western Nebraska includes an important 19th-century landmark on the Oregon Trail and Mormon Trail. The National Monument contains multiple bluffs (steep hills) located on the south side of the North Platte River.