Whether it's sun and sand or adventure, Western Michigan delivers both equally. Beaches line the eastern shore of Lake Michigan and there's a long list of lighthouses to explore. Beauty seems to be the norm here with grandiose garden displays, serene landscapes and fishing holes where everyone catches a whopper. But hearts race with a trip down a luge run or over mountain bike trails, as outdoor sports enthusiasts find their inner athletes on putting greens, in boats and on skis. This land challenges the visitor to explore all of its extremes, finding contentment along the way.
1. South Haven
Starting Point
The beach town of South Haven, Michigan is perched on the southeast shore of Lake Michigan, welcoming outdoor adventure lovers and inland explorers alike. Situated in a charming waterfront setting, complete with requisite lighthouse, this quaint community is filled with opportunity. There is the possibility of finding that perfect wine from an established local vineyard, or the chance to ride on an historic sailboat at the Michigan Maritime Museum. You may experience a challenging game of golf, but you will definitely find yourself embracing the opportunity to come back to South Haven again and again.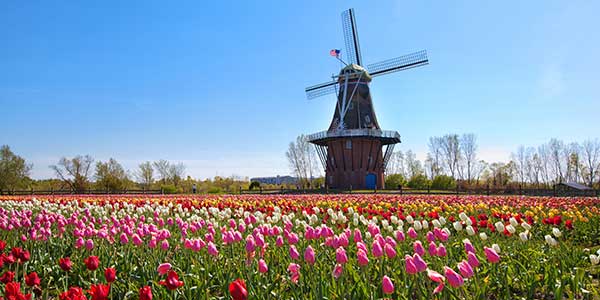 2. Holland
Drive 30 miles, 33 minutes
An award winning town that's not afraid to get its hands dirty, Holland, Michigan has planted over 2 million tulip bulbs for its annual Tulip Time Festival. With over a million visitors every May, you'd think that flowers would be the town's only draw. But this lakeside haven has an authentic Dutch windmill, a burly "Big Red" lighthouse in the harbor, and white sandy beaches on Lake Michigan to keep tourists occupied. Add several delectable restaurants, a vibrant arts scene and an endless downtown shopping district, and you have the ingredients for a delightful getaway.
3, Muskegon
Drive 36 miles, 47 minutes
You'll find outdoor sports for every season in Muskegon. Known for summer water fun, the Adventure Park will keep everyone busy on the beach, in roller coasters or lounging by the pool. But lovers of snow and ice can have their day in the sun, as well. Hurdle down the 850 foot luge track or ice fish for dinner at the Winter Sports Complex. Peruse several local museums or polish up the old motorcycle and participate in the Bike Time festival. Then end your day with a relaxing sunset view of not one, but two historic lighthouses.
4. Ludington
Drive 59 miles, 59 minutes
With beaches that go on for miles, Ludington has captured the hearts of sun worshipers along The Great Lake. Stearns Park mixes spotless sand with a skate park, playground, shuffleboard and mini golf to provide hours of entertainment for all ages. And if fishing reels you in, charter a boat and cast your line in the #1 salmon port on Lake Michigan. Two lighthouses compete for your attention here, showcasing maritime history along the eastern shore, while several antique stores and galleries await your visit in town.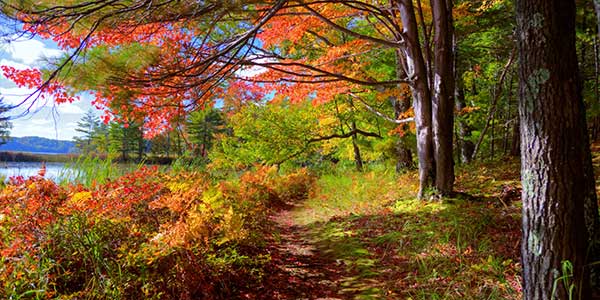 5. Manistee
Drive 26 miles, 35 minues
With orchards, farms and forest land in abundance, it's easy to see why Manistee is known for its natural beauty. Visitors can fish in three deep water harbors, or enjoy the fall colors while floating down Bear Creek. Drive down the fairway of a local golf course, explore challenging mountain bike trails or hike through Mother Nature's backyard in this relaxing setting. Then hit town for a show at the Ramsdell Theater, followed by an evening stroll on the river walk. You'll agree that Manistee is one of the better kept secrets on Lake Michigan's eastern shore.