Have you ever wanted to go to Kentucky for the bourbon? Or maybe it was the horses. When you were young, did you dream of being Daniel Boone? Well, you can do it all on this RV Road to Adventure along Kentucky's Bluegrass Loop.
1. Lexington
Starting Point
This is the horse capital of the world. Check out the International Museum of the Horse, with exhibits focused on to the equines, the jockeys and owners who made history at the Kentucky Derby, held every May in nearby Louisville. At the Kentucky Horse Park, you can learn about more than 50 breeds, peruse art galleries and witness equestrian demonstrations in the 1,200-acre park. If gambling on the horses is more your style, place a bet on your favorite filly at Keeneland or any of the other racetracks in the area.
2. Cumberland Falls State Resort Park
Drive 105 miles • 1 hour, 50 minutes
Known as the Niagara of the South, Cumberland Falls State Resort Park, in the northern part of the Daniel Boone National Forest, is a hiker's paradise that was once explored by its namesake. More than 17 miles of hiking trails snake through rugged countryside, and horseback riding trails let you see the sights from the saddle. The park's highlight is a 125-foot-wide curtain of water that holds a special treat for nocturnal visitors: On a moonlit night, you can see a "moonbow," a phenomenon not found anywhere else in the Western Hemisphere.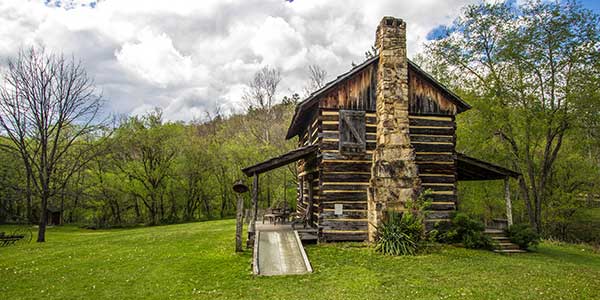 3. Cave City
Drive 121 miles • 2 hours, 8 minutes
Get ready to go deep underground at Mammoth Cave National Park, the world's largest known cave system. This 379 foot-deep cavern captivates visitors with its compelling passages on five levels. More than 400 miles of caverns stretch underground. At Dinosaur World, life-size replicas of prehistoric reptiles will bring out your inner paleontologist. Interactive exhibits will deepen your understanding of these compelling creatures.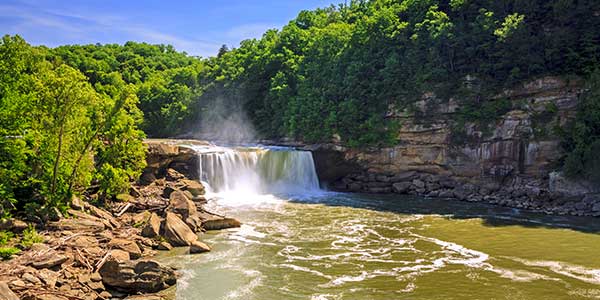 4. Bardstown
Drive 65 miles • 1 hour, 3 minutes
Enterprising locals have been distilling Bourbon in Bardstown since 1792. Today you'll find America's native spirit in just about every corner of town. There are many famous distilleries here, but you won't want to miss Heaven Hill Bourbon Heritage Center. Take a guided tour through America's whiskey heritage. After the tour, stay for a tasting.
Drive 60 miles (1 hour, 3 minutes) back to Lexington to complete the loop.