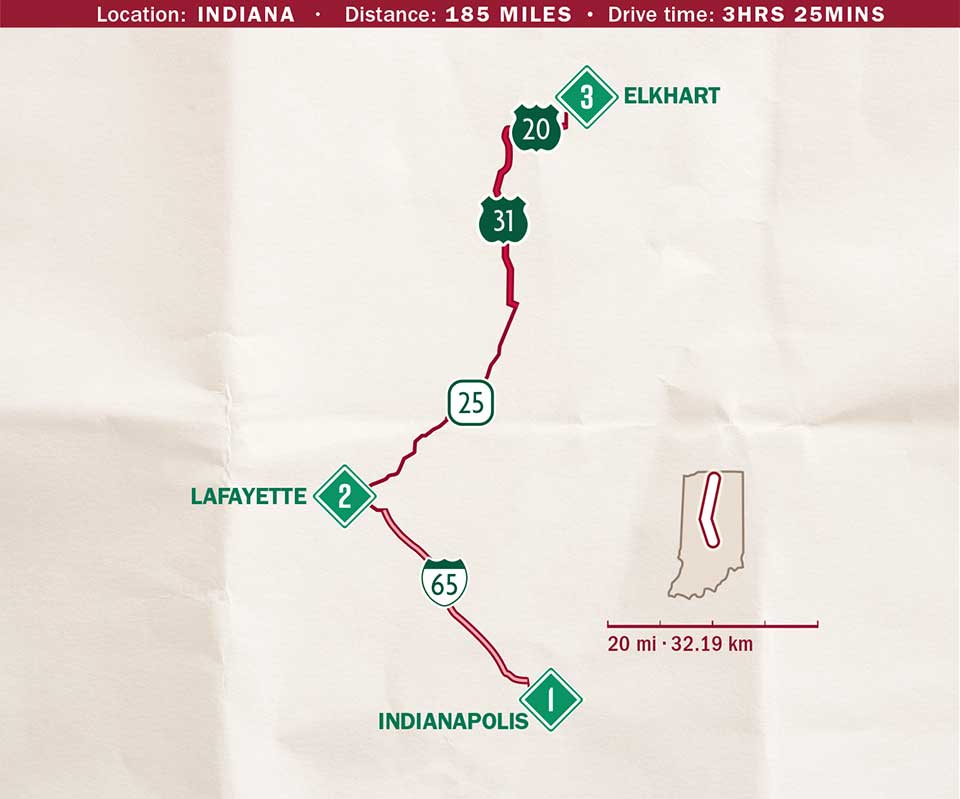 Indiana is full of hidden locations and activities that entice the traveler to stop and investigate. If you're a fan of high-speed vehicles, the home of auto racing will not disappoint.  But if you value off-the-beaten-path destinations, you'll discover slower transportation options like bicycles for meandering along farm roads and in parks. The Hoosier State issues a resounding "Welcome" to anyone interested in good food, fun and exploration.
1. Indianapolis
Starting Point
Race through the capital city at the Indianapolis Motor Speedway, where you can finish under a checkered flag. Tour the adjacent museum, then take a ride around the most famous oval in the world. Indy has also cultivated a reputation as a city constantly on the move, with the refurbished Central Canal Walk downtown, an interactive Children's Museum and several expanding sports venues. A growing craft brewery scene and the explosion of all things epicurean provide the visitor with an enormous selection of restaurants, bistros and pubs from which to enjoy more of this uniquely Midwestern city.

2. Lafayette
Drive 63 miles, 1 hour, 9 minutes
Home to Purdue University, West Lafayette is a town brimming with history and a love of the land. The Farm at Prophetstown provides insight into life on a working farm, and a trip down the Wabash and Erie Canal will rekindle childhood riverboat dreams for those yearning for a simpler time. Visit the site where Shawnee Indians and white settlers clashed at the Battle of Tippecanoe or get lost in the World's Largest Corn Maze. Then meander down "Antique Trail" on a quest to find the perfect souvenir from this charming town.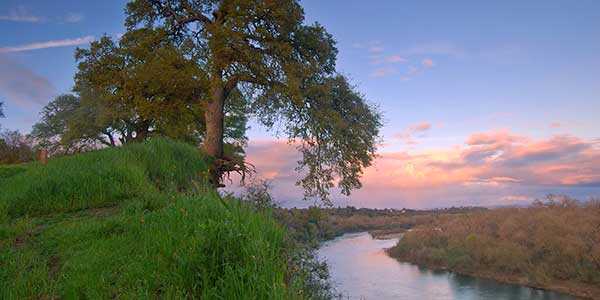 3. Elkhart
Drive 122 miles, 2 hours,16 minutes
Known as the RV capital of the world, Elkhart has a lot more than just the RV/MH Hall of Fame and Museum to keep visitors busy. Amish farms dot the countryside, and wholesome restaurants and quaint shops are found throughout town. Venture downtown to the Midwestern Museum of American Art, where lithographs by Norman Rockwell are on display, among many other exhibits. If you're looking for something a little more animated, don't miss the Hall of Heroes Superhero Museum, where comic book titans come to life.