This is a trip of extremes. Go from the unblemished wilderness of northern Georgia to the bustling metropolis of Atlanta to the urban whitewater of Columbus, this trip will take you for a wild ride.
1. Cohutta Wilderness
Starting Point
An unblemished wilderness of majestic forests, picturesque waterfalls and jagged peaks that rise to over 4,200 feet, Cohutta is the largest wilderness area east of the Mississippi River. For hikers looking to get off-the-beaten path, this is the place, with around 100 miles of lightly trafficked hiking trails, including historic trails that trace 1920s logging routes. The nine-mile trail Beech Bottom Trail provides the quickest and easiest access to Jack's River Falls, the area's picture-perfect waterfall. The Cohuttas provide excellent fishing with rushing streams populated with over 70 species of fish, including trout.
2. Atlanta
Drive 97 miles • 2 hours, 13 minutes
This dynamic and diverse city showcases world-class museums and is home headquarters of some of the planet's biggest corporations. At Pemberton Place, the World of Coca-Cola experience triumphs a beloved soda with exhibits, artifacts, tastings and a behind-the-scenes peak at the bottling process. At the CNN Studios Tour, you can explore the halls of CNN Center and see how a live broadcast is produced and distributed. With hip restaurants helmed by award winning chefs and mixologists, Atlanta has become a foodie destination in its own right.
3. Macon
Drive 84 miles • 1 hour, 18 minutes
Few cities can compete with Macon's glorious ensembles of antebellum homes and the incredible blaze of 170,000 cherry trees when they bloom late March. Within striking distance of Macon, nature lovers can revel in excellent wildlife watching and fishing opportunities at Piedmont National Wildlife Refuge and High Falls Lake. The stretch of the upper Ocmulgee River between Lake Jackson and Macon is considered one of the most diverse rivers in the state with over 100 species of fish, including redbreast sunfish, largemouth bass, black crappie and flathead catfish.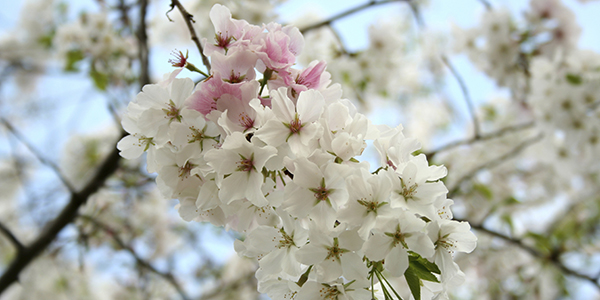 4. Columbus
Drive 102 miles • 1 hour, 50 minutes
As Georgia's third-largest city, Columbus oozes antebellum charm and the gravitas of an historic city that was once a Confederate stronghold. Fine museums and artfully restored 19th-century mansions framed by majestic oak trees showcase the heady days of the city's cotton boom. Stroll RiverWalk, a 15-mile park that flanks the Chattahoochee River, where water sport enthusiasts can experience the world's longest urban whitewater rafting. Thanks to a dam-controlled release system, the river offers rapids for every skill set; family friendly Class I-III rapids in the morning escalate to more thrilling Class III-V rapids in the afternoon. For historical thrills, drop into the National Civil War Naval museum to see the nautical past. Check out the salvaged wrecks of the ironclad CSS Jackson and the gunboat CSS Chattahoochee. The National Infantry Museum and Soldier Center chronicles more than 240 years of U.S. military history.
Recommended Stopovers
Lake Pines RV Park & Campground • Columbus, GA – (706)561-9675