Sand and sun are abundant along Florida's Emerald Coast, but the area boasts many other attributes that bring new visitors here. Whether you crave peace and quiet or lively beach parties, you can find your match in the sugar-white sands of this coastline. Water sports abound, from snorkeling to championship fishing, but land-centric activities are also prevalent in an area once known as "The Forgotten Coast." Lately, there seems to be a case of total recall, as pleasure seekers are increasingly discovering Florida's panhandle shores.
1. Navarre
Starting Point
Flying under the radar as one of the best-kept secrets in Florida is Navarre Beach. If you are looking for relaxation without all of the tourist traps and people, this 12-mile strip of pristine white sand beach is the perfect destination. Nestled between Gulf Islands National Seashore and Navarre Beach County Park, you'll find an excess of sun, sand and emerald waters — just not a lot of tourists. Let the sound of the surf gently lull you into a world of rest and utter peacefulness, escaping the daily rat race if only for the time being.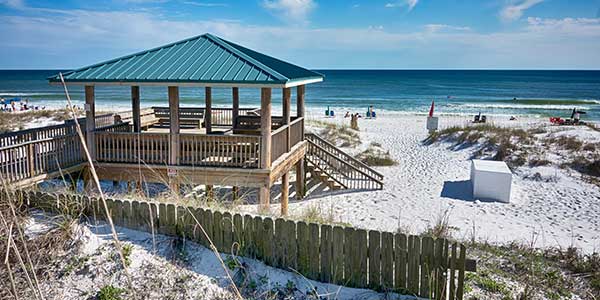 2. Destin
Drive 26 miles • 40 minutes
Known as "the world's luckiest fishing village," Destin, has become one of the state's busiest beaches along the Emerald Coast. With sugar-white-sand beaches, world-class golf and fishing and miles of shopping, it's easy to see why tourists are drawn to this outdoor mecca. Book a fishing boat tour or a dolphin sunset cruise or stroll along the harbor boardwalk after a hearty meal at any of the fine dining establishments in the area. At the HarborWalk Village boardwalk, there are plenty of charter operators to help set you up, as well as guides for dolphin tours and pirate ship cruises.
3. Freeport
Drive 28 miles • 37 minutes
A small, tight-knit community with a long history sits along the banks of the Choctawhatchee River, enjoying both water and wilderness. Fishing is king here, but ecotourism is quickly becoming queen, with swamps, waterways and forests ripe for exploration. And the Choctawhatchee River Water Management Area offers recreational opportunities like fishing, hunting, and paddling.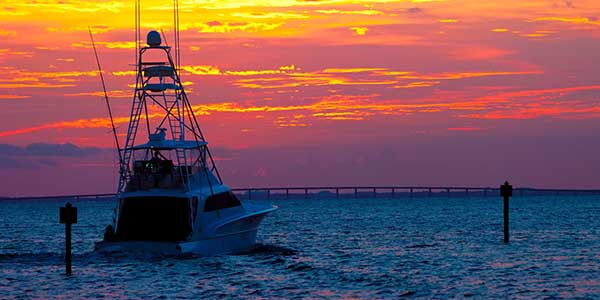 4. Panama City
Drive 47 miles, 1 hour, 1 minute
A paradise for water sports enthusiasts, Panama City has an endless supply of liquid landscape for scuba diving, fishing, paddle boarding and kayaking. Don't miss an opportunity to swim with the dolphins and catch sight of an elusive sea turtle. But when the sun sets, the downtown arts and theater district comes alive with performances by the local St. Andrews Ukulele Orchestra and Broadway shows.