Take an eclectic trip down Florida's Gulf Coast, home to Cuban Food, sprawling wetlands and some of the most beautiful beaches you'll lay eyes on. Get ready to see wildlife in the Everglades and enjoy nightlife in Tampa's pulsating Ybor City.
1. New Port Richey
Starting Point
Just north of town, Werner Boyce Salt Springs State Park is named for its 351-foot-deep spring. The park protects four miles of pristine, mangrove-fringed coastline and four islands (accessible only by boat). An Eden of luxuriant live oaks, cypress trees and sabal palms, the park entices visitors to fish or paddle through the inlets and bayous of the salt marsh and keep watch for resident local species, including gray fox, gopher tortoises, dolphins and bald eagles.
2. Tampa
Drive 38 miles • 51 minutes
A buzzing metropolis nestled amidst wild lands, Tampa ticks the boxes for both culture seekers and nature lovers. From canoeing and wildlife watching on the Hillsborough River to relaxing on Clearwater's white sand beaches, Tampa serves up lots of adventure. Tampa is one of Florida's premier launchpads for game fishing charters and fishing reaches its zenith during the annual Tarpon migration from May through August. Make time to sample Cuban food in Ybor City or shop in the city's many retail areas. The Florida Aquarium is a must-see.
Recommended Stopovers
Tampa South RV Resort • Ruskin, FL – (813)645-1202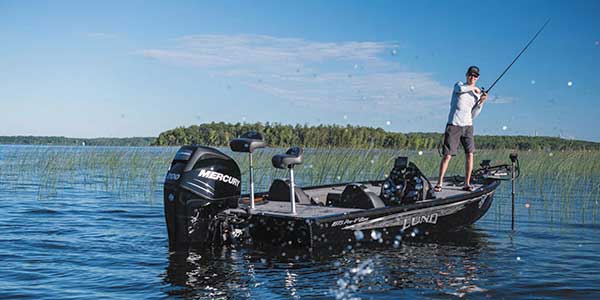 3. Sarasota
Drive 60 miles • 1 hour, 1 minute
Sarasota is famed for its white-sand beaches, excellent restaurants and boutique shopping. For water sport enthusiasts, there's superb kayaking and fishing at Phillippi Creek, one of the area's most important coastal streams and home to one of Sarasota's largest mangrove areas. Dozens of fish species populate the waters, including largemouth bass, snook and tilapia.
Recommended Stopovers
Sun N Shade RV Resort • Punta Gorda, FL – (941)639-5388
4. Naples
Drive 117 miles • 1 hour, 51 minutes
Naples is known for its luxe waterfront mansions, manicured golf courses and elegant restaurants, but the fun doesn't stop there. To the northeast, Corkscrew Swamp Sanctuary consists of 13,000 acres of Everglades ecosystem with alligators, red-bellied turtles, white-tailed deer and a diversity of birdlife. A 2.25-mile boardwalk with interpretive signs meanders through diverse habitats, including pine flat wood, wet prairie, a marsh and the largest old-growth Bald cypress forest in North America.
Recommended Stopovers
Imperial Bonita Estates RV Resort • Bonita Springs, FL – (800)690-6619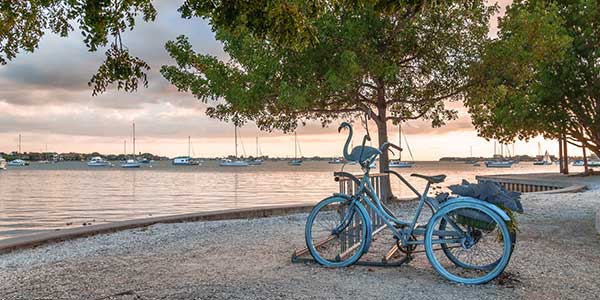 5. Chokoloskee
Drive 116 miles • 1 hour, 51 minutes
Within easy reach of Ten Thousand Islands National Refuge and Everglades National Park, Chokoloskee Island provides a laid-back base for fishing, bird watching and kayaking tours through the Everglades. Three miles north, Everglades City is a flashback to Old Florida with colorful stilted homes and mangrove islands ringed by blue sees. While active travelers may prefer to hike the network of trails that lace Everglades National Park, or canoe its teeming waterways, most travelers opt to visit the 1.5 million acres of wetland via an airboat.