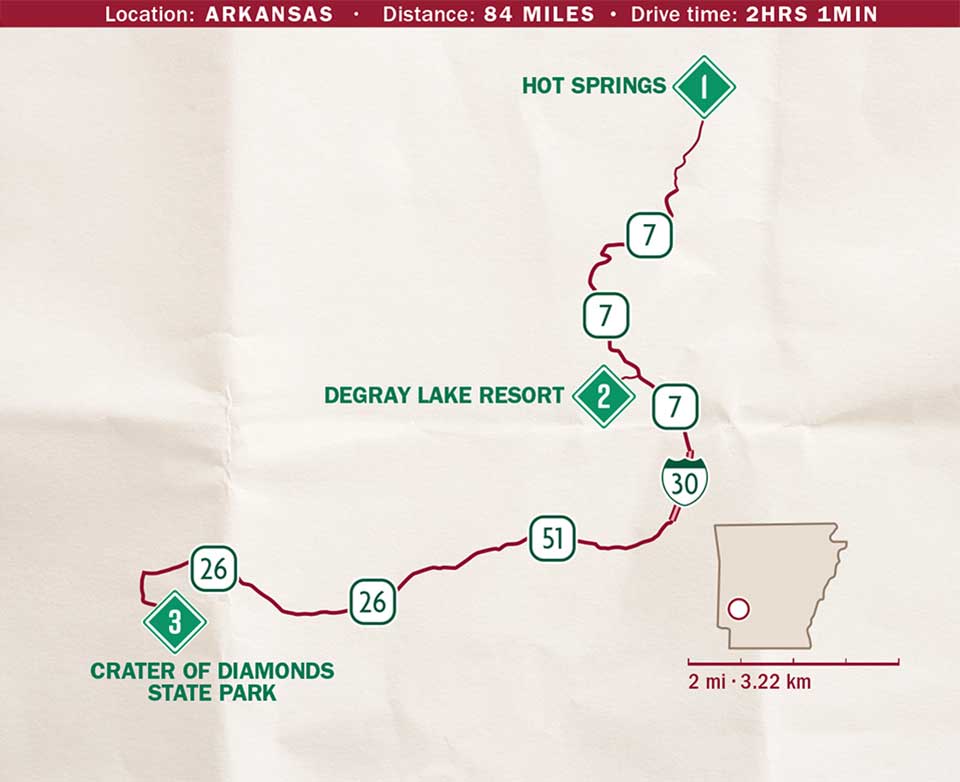 From soaking in natural hot springs to mining precious diamonds, Arkansas is home to a bevy of unexpected treasures. Discover gems — both literally and figuratively — while enjoying traditional pursuits like fishing for catfish and savoring legendary barbecue.
1. Hot Springs
Starting Point
Part of the Ouachita Mountain range, Hot Springs National Park has been a tourist destination since rheumatic Europeans first discovered the therapeutic properties of the park's 47 hot springs. The nation's smallest (and one of the most accessible) national parks, Hot Springs National Park also comprises an area of Hot Springs town which has been designated a National Historic Landmark District for its glorious confection of Gilded Age bathhouses. In its 19th-century heyday, Fordyce Bathhouse was considered the poshest bathhouse on Bathhouse Row. Now restored to its former glory as the park's Visitor Center, tours of the bathhouse take in a number of informative exhibits as well as exquisite stained-glass ceilings, marble walls and statues.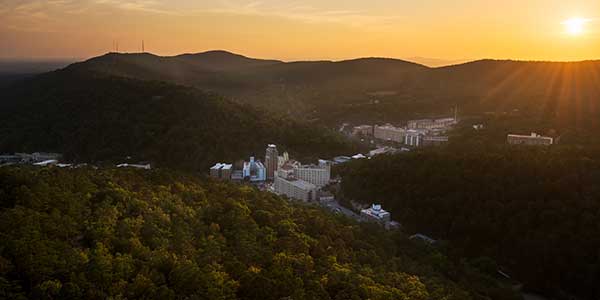 2. DeGray Lake Resort
Drive 28 miles, 45 minutes
Formed by the construction of the Caddo River Dam in 1972, DeGray Lake has triumphed as one of the South's most pioneering and efficient hydroelectric ventures. The sparkling waters of DeGray Lake provide the setting for myriad water sports activities, ranging from snorkeling and swimming to canoeing, paddle boarding and kayaking; a three-mile boat ride is a rewarding way to explore the lake's coves. DeGray is a magnet for anglers who travel across the state for the lake's famed populations of crappie, black bass, catfish and hybrid stripers. With over 200 miles of shoreline, the lake's surrounding forests feature a network of short but scenic hiking trails for all levels while the Iron Mountain Trail System, for both experienced and newbie mountain bikers, is within striking distance.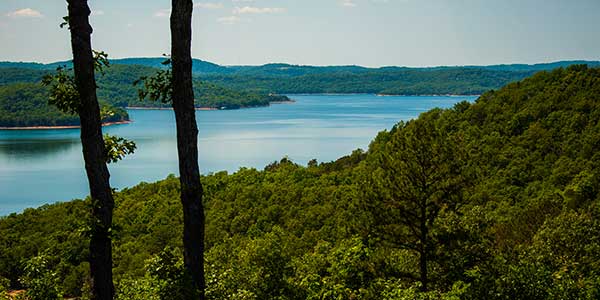 3. Crater of Diamonds State Park
Drive 57 miles, 1 hour, 16 minutes
Crater of Diamonds State Park, near Murfreesboro, has achieved fame worldwide as the only place on the planet where you can hunt for rocks, minerals and gemstones (including diamonds) and keep whatever you find. Thousands of discoveries have been made since the park's designation in 1999, including the 4.25-carat Kahn Canary diamond flashed by Hillary Clinton during her husband's presidential inaugural gala and the 40.23-carat Uncle Sam, the largest diamond ever discovered in the U.S. The park's Visitor Center features a number of dazzling exhibits, including uncut diamonds and a series of educational displays that expound upon three billion years of massive geologic shifts and intense volcanic activity in the region.