Cajun Coast/St. Mary Parish
Don't let Old Man Winter push you around this year. Go to a place where warm weather lingers all year long. On Louisiana's Cajun Coast, visitors can walk avenues lined with moss-covered oaks and dine on Cajun shrimp as big as your fist. Plan an adventure where you'll see painted skies and watercolor rivers, harvest festivals and a local culture that is as colorful as the landscape. Dip your toes in the Gulf of Mexico and discover your real Louisiana adventure.
Born on the Bayou
Louisiana's Cajun Coast is only about 90 minutes west of New Orleans on U.S. Route 90, sitting on the coast of the Gulf of Mexico. In the dead of winter, you'll be wearing flip-flops and shorts and enjoying the near-70-degree sun on your face. Enjoy the area on foot, bicycle or aboard a boat on the Atchafalaya River as it winds its way through the bayou and welcomes visitors to its warm-hearted communities. The Cajun Coast fixes the winter blues and celebrates summer all year long and is a sampler of everything Louisiana has to offer.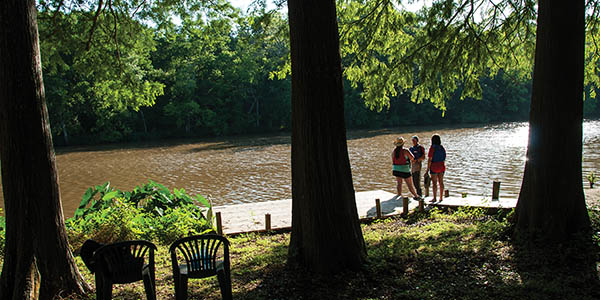 Supreme Swamp
The Cajun Coast is located on the southern end of the Atchafalaya Basin, which contains almost 1 million acres of bottomland hardwoods, swamps, bayous and lakes. The Cajun Coast is an ideal launching point for explorations in this area, ranked as the nation's largest river swamp. Explore the vast stretch of varied terrain and cast a line for great fishing (fresh and saltwater) as well as hunting year-round. The region sits in the path of the Mississippi Flyway, used by some 400 species of native and exotic birds. Airboats can take you on a tour of the swamps and other natural habitats, where alligators, black bears and nearly 100 species of fish thrive. Check out the many Cajun Coast paddling trails that await explorers on a self-guided tour.
A Teche of Nature
Also in the area, the Bayou Teche National Wildlife Refuge dazzles with its profusion of fauna. Established to protect the Louisiana wildlife, the refuge encompasses 9,028 acres of wet bottomland hardwood forest laced with bayous and canals. It provides habitat for fish and wildlife species such as wading birds, neotropical songbirds, waterfowl, reptiles and amphibians, as well as a place for environmental education and public recreation. Visitors can enjoy hunting, fishing, hiking, boating, canoeing and kayaking and wildlife watching on the Bayou Teche NWR Boardwalk and Palmetto Trail. Hunters must follow strict guidelines before shooting game in the refuge.
Small-town Gems
The towns that dot the Cajun Coast throughout St. Mary's Parish hold immeasurable treasures. Franklin, for example, boasts more than 400 structures listed on the National Register of Historic Places, from grand mansions to stately office buildings. Many of the buildings can be toured and are grand tributes to antebellum living. Morgan City, one of the oldest towns on the Cajun Coast, sits on land that was inhabited for centuries by the Atakapa Indians. Fed by the Atchafalaya River, the town has seen a succession of canoe-paddling explorers and pioneers.
High-Flying History
The Cajun Coast has a history that encompasses both the silver screen and airplanes. In 1917, Hollywood came to Morgan City and filmed the first "Tarzan" movie there. In Patterson, another Cajun Coast community, you'll want to stop at the Wedell-Williams Aviation & Cypress Sawmill Museum. This museum pairing pays homage to Louisiana's aviation pioneers and the cypress lumber industry. Admission is free.
Savory Cajun
Did you know that the word Cajun is a derivative of the original word, Acadian? This group of people migrated from Canada to Louisiana in the 1700s, a self-reliant community that knew how to live off the land. The resulting blend of local and French-inspired recipes have had a significant impact on American cuisine. You'll find authentic, locally sourced and fresh Cajun delicacies just about everywhere you stop. You might want to try your luck on the slots.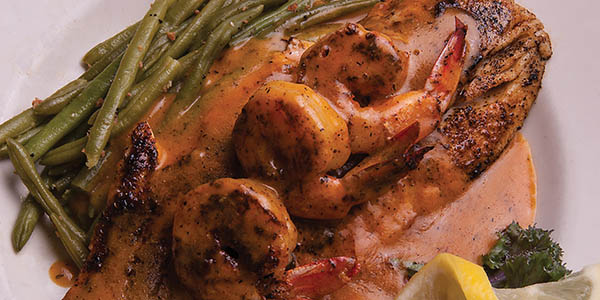 History and Gaming
You'll find the Cajun Coast's Native American heritage preserved at the Chitimacha Museum in Charenton. The museum tells the history of these first inhabitants of the Atchafalaya Basin area. More than 300 tribal members remain on the Chitimacha Reservation, where you'll also find the Cypress Bayou Casino, Louisiana's first land-based casino.
Events and Festivals
New Orleans isn't the only place to celebrate Mardi Gras. The Cajun Coast knows how to party, and locals go into parade mode starting in February about two weeks before Fat Tuesday, preparing ornate floats and delicious feasts. Bring your beads and prepare for a good time. The annual Louisiana Shrimp and Petroleum Festival in August in Morgan City is a tribute to two of Louisiana's industries. Visitors gather for five days of music, food and Cajun hospitality.
For More Information
Cajun Coast Visitors & Convention Bureau
800-256-2931
Louisiana Office of Tourism
800-677-4082