Welcome to Massachusetts
It's hard to pin down Massachusetts with one simple description. Rich in Colonial history, home to a vibrant art scene, teeming with idyllic beaches and offering some of the planet's tastiest seafood (clam chowder, anyone?), the Bay State has it all. But you don't have to live here to get an authentic Massachusetts experience. Simply head to Cape Cod to unwind on stunning shores, visit countless historic landmarks to uncover the state's fascinating past, explore rolling mountains and enchanting forests or lose yourself in a tapestry of renowned galleries and museums in Boston.
Connect with Nature
With one of the biggest state park systems in America, Massachusetts entices outdoor enthusiasts with 450,000 acres of charming landscapes, lush forests and historic sites. Avid hikers will want to venture west to the Appalachian Trail and Mt. Washington State Forest, while those seeking sweeping views of Southern Berkshire County will find them from the top of Monument Mountain. Royalston Falls and the Swift River Reservation are packed with scenic trails and picnic areas, making them perfect for families. If you're visiting during autumn, drive along the Mohawk Trail in the north to take in a dazzling array of fall foliage.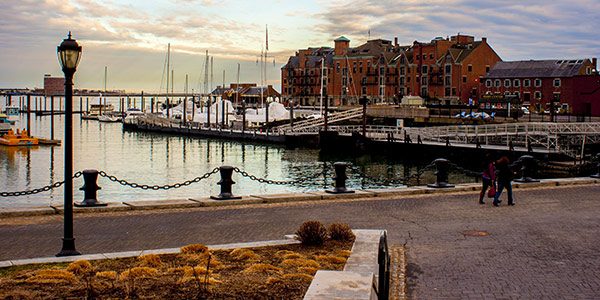 One of the biggest draws to the Bay State is Cape Cod. A sprawling peninsula jutting out into the Atlantic, Cape Cod's 560-mile shoreline is lined with pristine beaches just waiting for you to explore. If you crave rest, experience laid-back island life in nearby Nantucket and Martha's Vineyard.
Provincetown is located at the northern tip of Cape Cod and offers easy access to Stellwagen Bank National Marine Sanctuary, one of the best whale-watching sites on the globe. Join a cruise tour and keep your eyes peeled for humpback whales, dolphins, seals, porpoises and more.
Big Boston
Brimming with award-winning restaurants, historic attractions and endless entertainment options, Boston is a bustling metropolis with mass appeal. Stroll along the iconic Freedom Trail, a three-mile path that takes you to some of the nation's most famous landmarks, including the USS Constitution, Old State House and Faneuil Hall. Gaze at captivating exhibits at the Museum of Fine Arts, Isabella Stewart Gardner Museum and Institute of Contemporary Art.
Blasts from the Past
To the south of Boston lies Plymouth, the first permanent European settlement in New England. Here, you'll find Plimoth Plantation, one of Massachusetts' four living history museums. Featuring a 17th-century English village and costumed interpreters, this intriguing museum transports you back to early Colonial America. Meander through Plymouth Harbor to see a full-scale replica of the Mayflower, and uncover Native American history and culture at Hobbamock's Homesite. Not far away is Pilgrim Memorial State Park, home to the famous Plymouth Rock and Forefathers Monument.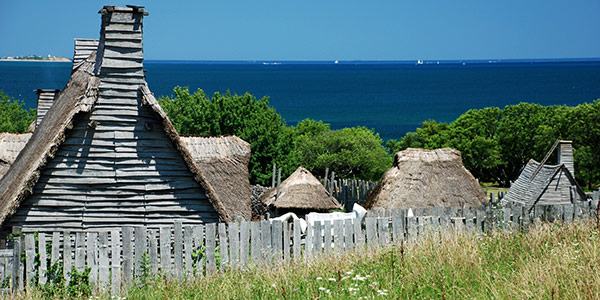 If you find yourself in Sturbridge off Interstate 90 in the south-central part of the state, a stop at Old Sturbridge Village is a must. Boasting over 40 antique buildings and historians in costume, this living village lets you experience what life was like in New England from 1790 to 1940.
See where the opening battle of the American Revolution took place at Minute Man National Historic Park in Concord, about 20 miles west of Boston. Featuring preserved battlefields, daunting fortifications and a wealth of information, the park is sure to excite any history buff.
In Salem, about 25 miles north of Boston, you can learn about the 20 innocent people accused of witchcraft in 1692 and their subsequent trials at the Salem Witch Museum.