Welcome to Colorado
The Colorado state flag serves as a great ambassador of the Centennial State: White represents the snow, blue symbolizes clear skies and gold stands for the sunshine. Coloradans get the message, and instead of staying indoors throughout the winter, they head to the mountains to enjoy winter sports like skiing and snowshoeing. In the summer, while much of the nation sweats, Coloradans head to higher elevations for cool temperatures and adventure. In this state, thrilling recreation and stunning scenery are always within reach.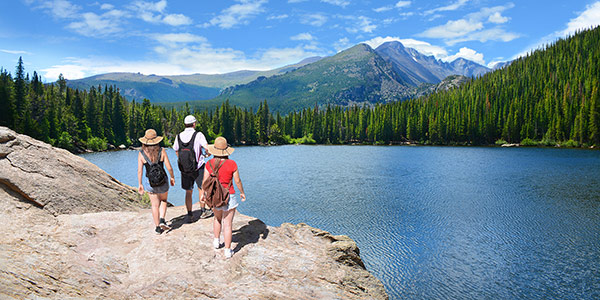 Voted "Most Outdoorsy"
Considered one of the "most outdoorsy" states in America, Colorado serves up ample opportunities to hike, bike, paddle and climb, all within view of exquisite vistas. Located northwest of Denver, Rocky Mountain National Park offers over 300 miles of hiking trails, taking visitors from alpine meadows to cerulean lakes and up craggy peaks. Trail Ridge Road, the highest continuous paved road in the United States, is a jaw-dropping trip that crests at 12,000 feet in elevation.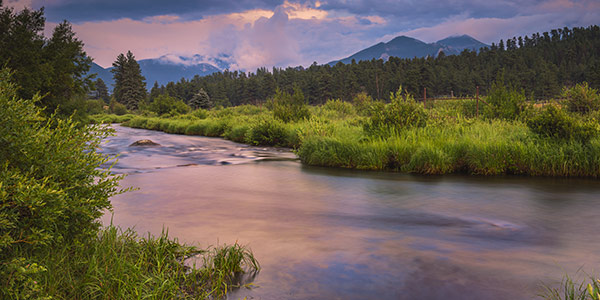 Mile High and Down to Earth
Colorado's second-largest city, Colorado Springs, takes advantage of its location on the eastern slope of the Rockies. Riding the cog railway to the top of Pikes Peak is an iconic journey with dazzling views. Closer to the city, the towering red rocks of the Garden of the Gods public park inspire hiking and photography.
The mile-high city of Denver combines world-class culture and cuisine with spectacular surroundings. Head to one of Denver's many museums to explore art, science or history. Visit a brewery, winery or distillery to sample the local flavors.
Frontier Fun
Visit Colorado's frontier history with a stop in Durango. Feel the past by strolling the streets of the downtown area, which retains its Old West character. A ride on the historic Durango and Silverton Narrow Gauge Railroad takes you through spectacular mountainous scenery, with a layover in the colorful town of Silverton.
Don't overlook the heritage left by the predecessors of the cowboys. The Ancestral Puebloans first lived in the southwest corner of Colorado over 700 years ago, building complex structures and subsisting on farming. Today, you can tour the phenomenal cliff dwellings they left behind and ponder what life was like for them at Mesa Verde National Park. Ranger-led tours provide the historical background for your journey through this fascinating place.