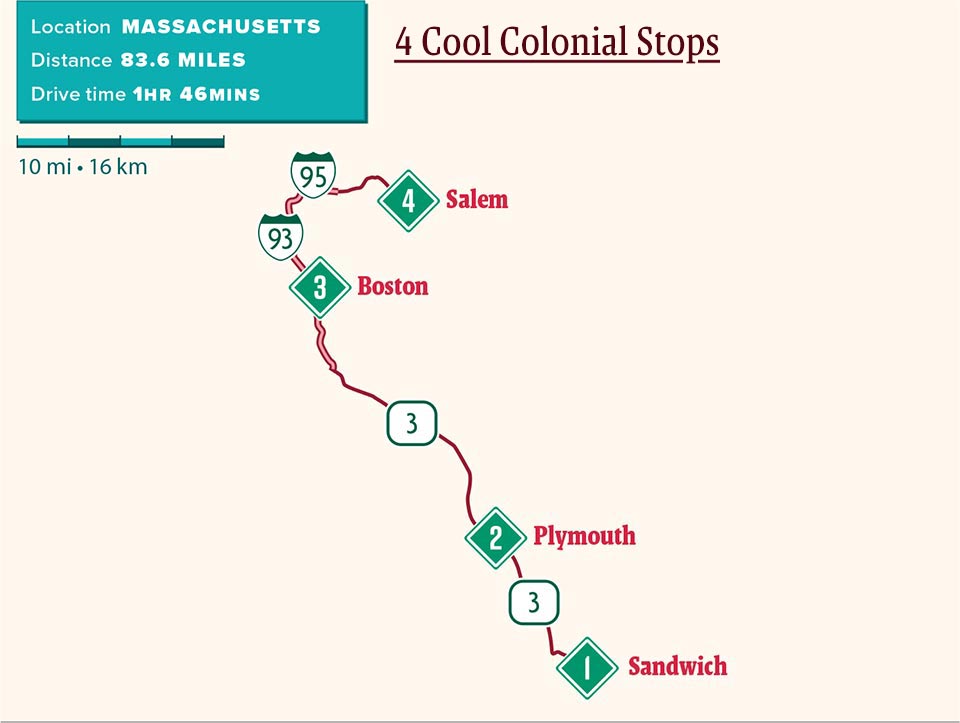 Colonial history lives along Massachusetts' Atlantic coast. Start from the area's oldest European settlement to the town where witches worked their magic, with a stop in Boston, one of the gems of New England — and one of the East Coast's oldest, most interesting and culturally diverse cities.
1. Sandwich
Starting Point • Entertainment, History, Shopping
History runs deep in Sandwich. Settled in 1637, this coastal town served as an industrial hub for early New England. Visit the Heritage Museum & Gardens, a former plantation that boasts blooming flowers. Check out the Sandwich Glass Museum for live glass blowing demonstrations, exhibits and shopping. Founded 200 years ago as the Boston & Sandwich Glass Factory, today the local institution is famed for its skilled use of color and innovative glass pressing technology.
2. Plymouth
Drive 19 miles, 26 minutes • History, Quirky
Plymouth's mystique is woven deeply into American heritage. The Pilgrim's 1620 landing on Plymouth Rock sowed the seeds for the United States and kicked off the Thanksgiving tradition. Visit the Plimoth Plantation, a living history museum renowned for its reenactments and costumed interpreters in both colonial and Native American garb.
3. Boston
Drive 39.8 miles, 48 minutes • Entertainment, Food, History
Boston was ground zero of the American Revolution, and today's city lovingly preserves the flashpoints of the conflict. Discover the site of the Boston Tea Party in Boston Harbor along with the street that saw the Boston Massacre. Walk the hallowed ground known for the Battle of Bunker Hill and imagine seeing the "whites" of the redcoats' eyes. It's an historic, educational and cultural hub with scores of museums, restaurants and universities opening their doors for visitors.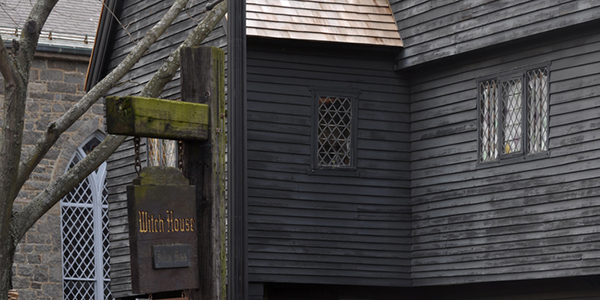 4. Salem
Drive 24.8 miles, 32 minutes • Entertainment, History, Quirky
Salem is world-famous for its 1692 witch trials and subsequent executions. But the city has spun early history into modern charm, making Salem one of the most-visited towns in the state — particularly around Halloween. You'll surely want to visit historic treasures, including the House of Seven Gables, and the Witch House, home of one of the key investigators of the witch trials. Don't miss the infamous Witch House.