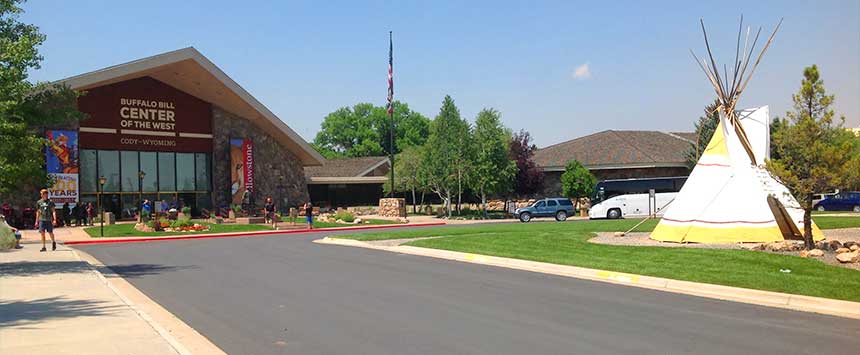 Buffalo Bill's Cody Yellowstone Country
Cody has so many museums that showcase Western history that a visitor can get a good workout just wandering around them for a day. The most popular attraction here is the Buffalo Bill Historical Center, an amalgamation of five museums covering over 300,000 square feet. Included in the center is the Buffalo Bill Museum, the Whitney Gallery of Western Art, the Plains Indian Museum, the Cody Firearms Museum and the Draper Museum of Natural History, a research library, Bill Cody's childhood home and two sculpture gardens.
Sightseeing opportunities in Cody are plentiful and diverse. Tourist attractions include museums and art galleries, amusement parks, National and State Parks, historical places, sporting events and festivals.
If attractions aren't what you're looking for, you can spend a day taking a scenic drive on one of the Cody area's beautiful byways, back ways, or historical routes exploring the diverse wildlife and scenery. Want someone to show you around? Take a look at the Sightseeing Tour Companies operating within Cody and the surround areas.
Back to Wyoming Welcome Page