Drive 227.1 miles • 3 hours, 53 minutes
Known for its wide-open spaces and majestic national parks—Yellowstone and Glacier, to name a few—Montana is a perennial haven for lovers of the great outdoors. But it's worth exploring its cities to get a taste of the spirit and culture that shaped Big Sky Country.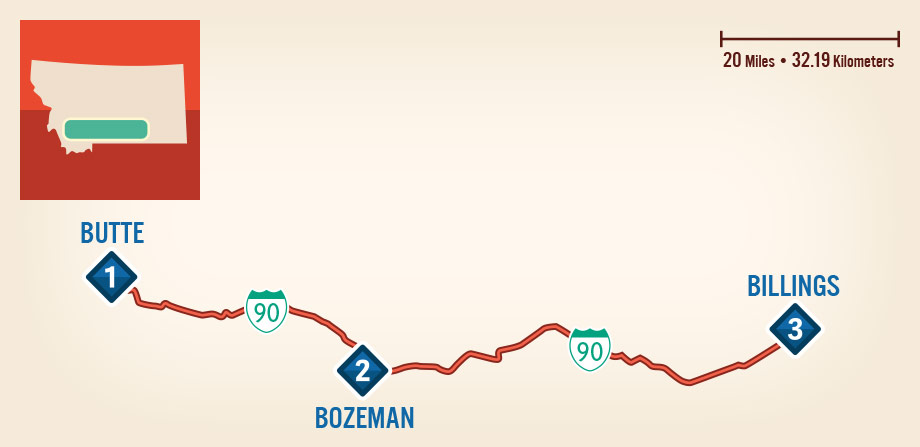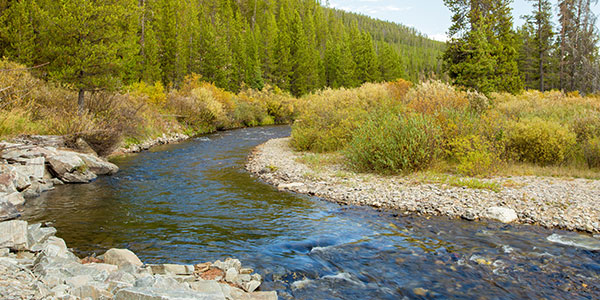 1. Butte
Starting Point • Food, History, Outdoor Recreation
After copper was discovered in western Montana in the 1800s, Butte exploded as a mining center that welcomed Irish, Polish and Welsh immigrants. Today, Butte holds its own as a charming town that preserves historic neighborhoods. Park and Main Streets form the hub of Uptown Butte, home to dazzling Victorian architecture. Dining options include Joe's Pasty Shop, which serves up fresh-from-scratch Welsh meat pies covered in gravy. Outdoor wonders beckon visitors to enjoy Ringing Rocks and Silver Bow Creek Greenway Trails.
2. Bozeman
86.1 miles, 1 hour, 30 minutes • Outdoor Recreation, Nature
Home of Montana State University, Bozeman blends college-town spirit with a hearty outdoorsy vibe. Contact a local outfitter for guided rafting trips down the Gallatin River, which runs just outside of town. Check out Liberty Cap, a 37-foot dormant hot spring cone just outside of town. The Bozeman area is famous for fly-fishing, and the annual Sweet Pea Festival is a popular event that features food and entertainment. Yellowstone National Park sits just an hour and half outside of Bozeman.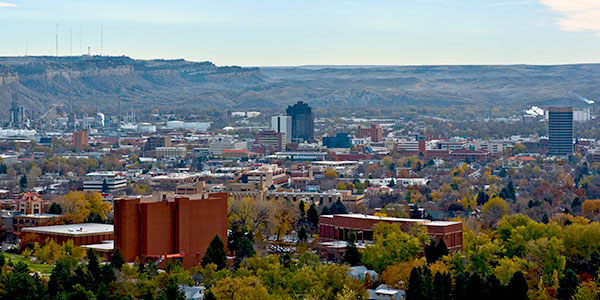 3. Billings
141 miles, 2 hours, 23 minutes • Food, History, Outdoor Recreation
Billings combines outdoor adventure and urban excitement into one package. Marvel at Pompey's Pillar, a sandstone monument bearing the carved name of Captain William Clark of the Lewis and Clark Expedition. Watch professional motorcyclists scale a steep mountain slope in the Great American Championship Hill Climb. Wild West buffs can catch a re-enactment of the Battle of the Little Bighorn, better known as Custer's Last Stand. During summer, visit downtown Billings each Thursday for a summertime street party.