Welcome to Indiana
There's a good chance your RV has spent time in Indiana, whether you have or not. Most American RVs are produced in the northern Hoosier State town of Elkhart and surrounding communities. Visit Elkhart's RV/MH Hall of Fame for interesting insights into the history of recreational travel, or schedule a visit to a manufacturer to see new trailers and motorhomes rolling along the production floor.
Of course, there's much more to see in the Hoosier State than the construction of homes-on-wheels. Footfall flans flock to the University of Notre Dame in South Bend to see the Fighting Irish compete on the gridiron. About 150 miles south of South Bend, the Indy 500 draws upward of 200,000-300,000 visitors to the race each year for high-speed action. In contrast to the big town, charming small communities and beautiful natural areas offer a respite from the hustle and bustle. The state's central location has resulted in the nickname, Crossroads of America, but Indiana's appeal goes much deeper than geography.
Indiana Idylls
Sand dunes and waterfalls may not instantly come to mind when you think of Indiana, but, surprisingly, both have homes here. Encompassing 15,000 acres in the northwest part of the state, the Indiana Dunes National Lakeshore preserves spectacular dunes, prairies, woodlands and wetlands. Check out the sun, sand and sapphire waters found on 15 miles of shoreline. Michigan City is a fitting base camp for your adventures on the lakeshore.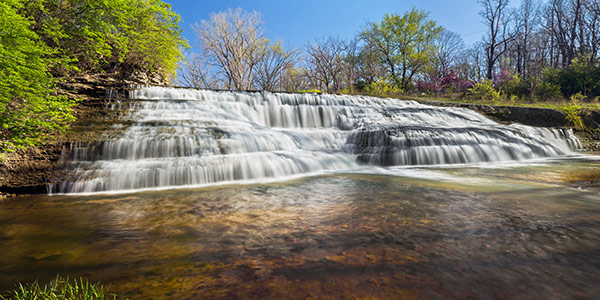 Start Your Engines in Indy
A Midwestern ease pervades the city of Indianapolis. To get to know the heart of the town, hop on the Cultural Trail, which connects several eclectic neighborhoods and iconic sites. Public art and beautiful skyline views provide picture-perfect sights as you walk or bike the town.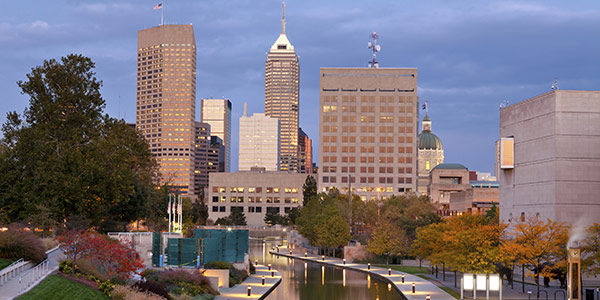 Floating in a gondola on Indianapolis' Central Canal lets travelers experience a different side of the city. Nearby, the White River State Park is home to the NCAA headquarters and a number of museums and historical sites. Make sure to stop at the Children's Museum of Indianapolis and the Indianapolis Zoo.
Visit Bloomington to soak in the atmosphere of a quintessentially beautiful small college town. Home to the elegant Indiana University campus, the community comprises quaint neighborhoods and beautiful landscapes. Check out the tree-lined streets and rugged stone quarry, which played prominent roles in the film, "Breaking Away."