Mountain vistas, pristine waters and lush forests await you on your ultimate RV trip through Montana's Rocky Mountains. You'll start your trip in one of America's hippest college towns and end up in perhaps the most environmentally significant of America's national parks. Along the way, you'll roll through small towns, the area's biggest city, and wide open agricultural valleys.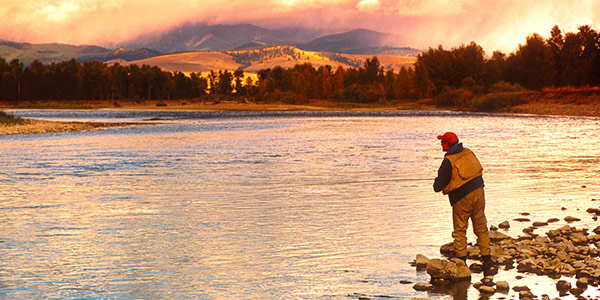 1. Missoula
Starting Point • Entertainment, Food, Nature, Outdoor Recreation
Missoula's "the hub of five valleys" nestled between five of the Rocky Mountains. Watch for deer, bear, osprey, bald eagles and more. Missoula's a hip place with a great university, galleries, coffee shops and more. Try local kayaking, fantastic trout fishing and a riverfront walking trail. Shopping and fine dining more your thing? Lots to choose from, plus a generous number of breweries to browse.
2. Polson
Drive 69.8 miles, 1 hour, 18 minutes • Nature, Entertainment, Shopping
Park your RV and savor Polson's unique two-in-one setting. It's a lovely lakeside town with free public beaches, plus easy access to the snow-peaked Mission Mountains. You're in a wide agricultural valley (cherries!) that's a birdwatcher's haven and home to the National Bison Range. Check out Polson's live theater, museums and galleries. You'll find shops, too, with small town atmosphere and charm.
3. Kalispell
Drive 116 miles, 2 hours, 15 minutes • Nature, Quirky
Head north along Flathead Lake and you'll wind up in Kalispell, right in the heart of the Rocky Mountains. It's northwest Montana's largest city and the gateway to Glacier National Park. Kalispell's 100 percent "big sky" country, with deep frontier roots. Dawdle through the historic downtown. Time your trip to savor local events like the Northwest Montana Fair and Rodeo or the Death by Chocolate fundraiser!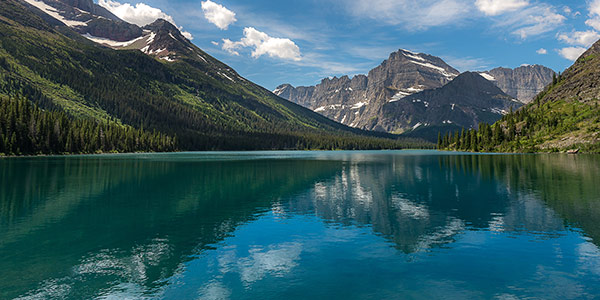 4. Glacier National Park
Drive 33.2 miles, 45 minutes • Nature, Outdoor Recreation
Glacier National Park is a spectacular natural masterpiece of over one-million square miles on the US/Canadian border. It's environmentally significant — waters from the park find their way into Hudson's Bay, the Gulf of Mexico and even the Pacific Ocean. It's home to Grizzly bears, moose, mountain goats, and even wolverines and lynxes. Get ready for scenic drives and spectacular hiking.