Woodsmoke Camping Resort — a half-century of camping in Southwest Florida.
So many memories flood my mind as I think of the park that I grew up in. You see, all three of my sisters and I grew up at Woodsmoke Camping Resort. Our parents, Carol and Harry Wheeler, have lovingly tended and managed this park for as long as we can remember. For good reason — the park turned 50 this year! So our memories are filled with people, wonderful folks who helped raise us, became adopted grandparents to us and have been coming for years and years themselves.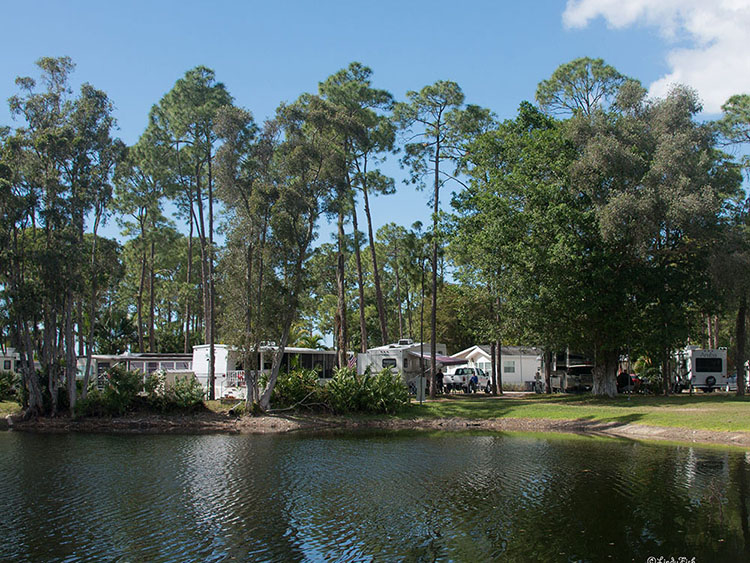 Now, my sisters and I have children of our own and the park lives on, making new memories along the way, welcoming newcomers and old-comers alike. It's the type of place where you feel at home once you step foot in the door. One camper has put it this way: "The trees bring you in, and the people bring you back."
And even apart from all of the wonderful folks we've seen come and go throughout the years, the park is not a bad place to call home either. From a relaxing, large heated pool, whirlpool spa, shuffleboard, horseshoes, nature trail, dog walk, ping pong, billiards, bath houses and 3 laundry rooms, you won't lack in anything to do. We have an amazing activity director that keeps the place hoppin' — from dances to pirate cruises, bingo, cards, a golf league, pool exercises and a party for every holiday that comes around. Sometimes there's a party for no reason at all — a "just because you're retired and have time to party" party.
The surrounding area is a winter paradise. With Gulf beaches, including Bonita Beach, Ft. Myers beach and Sanibel/Captiva a short drive away, spring training facilities for the Twins and Red Sox, and too many shopping malls and eateries to mention one can relax in the sunshine away from the winter dreariness.
So if you're looking to come warm up this winter and want to find a home away from home, look no further than Woodsmoke Camping Resort. Become part of the family, making memories for the next 50 years.