So you're looking to go camping, and you're not alone, considering that 8.3 million people had the same idea last year. Taking in the beauty that our country has to offer and cultivating community on the road are just a few of the many upsides the outdoor lifestyle brings, and an important first step is finding the right campground. 
If you're a first-time camper, knowing where to start can feel a little daunting. Where should you camp? What kind of campground is the best fit for you and your crew? How much should you expect to pay, and what should you expect to bring?
To eliminate any guesswork and to improve your odds of finding a spot you love, here's a comprehensive guide to finding the right campground, along with some helpful resources.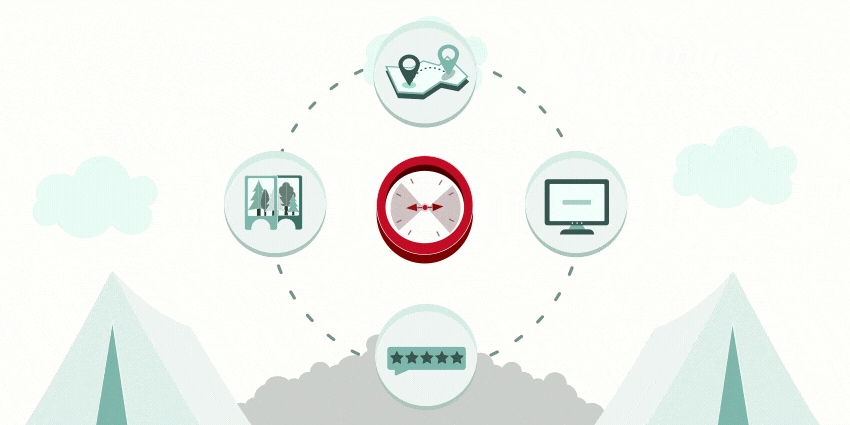 Plan your trip
Collect notes and zero in on the right campground. There's no need to go into your trip blindly, especially when the odds are that there's been plenty of ink spilled on whatever campground you're looking into. 
Know what experience you're looking for
Knowing the type of experience you're looking for is the key to finding the right campground. Do you want something a little more remote and scenic? Do you want to stay at a park that will keep your kids (mostly) occupied? Something more friendly for dogs?  These preferences will help narrow your search. Rank what's important to help you create a starting point.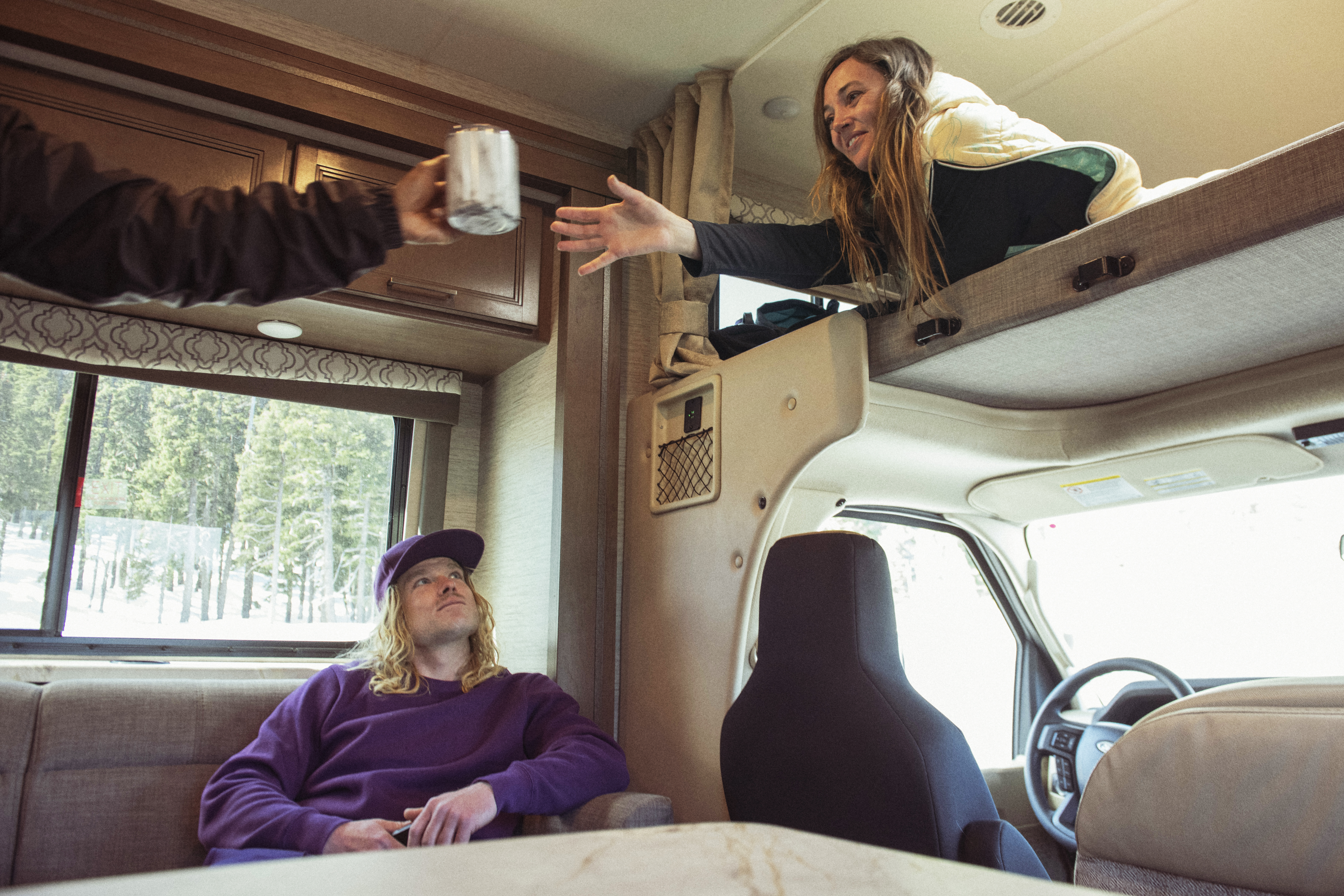 Audience
While many campgrounds are family-friendly with options and accommodations for all ages, some only serve adults. Or some campgrounds might have restrictions on pets while others have well-kempt dog parks. As you vet parks, get a feel for their clientele and see if it's the right fit for you and your crew.
Amenities
While campgrounds can't necessarily be all things to everyone, certain amenities matter more than others. For instance, a recent Good Sam poll found that quality Wi-Fi was a dealbreaker for most. But for a lot of folks it's more important to have access to trails or level roads for driving and parking your rig. That being said, for some people getting away from the creature-comforts of everyday life is the goal in and of itself. Identify what you need out of a campground and narrow your search accordingly. 
Activities 
Some parks, like Campland on the Bay, provide programming for all ages and an assortment of great amenities and rentals to take advantage of on your own. Others are more hands-off or limited in the entertainment they can offer. Depending on your activity level, you'll want to check the park's website and reviews to see what you can expect.
Pets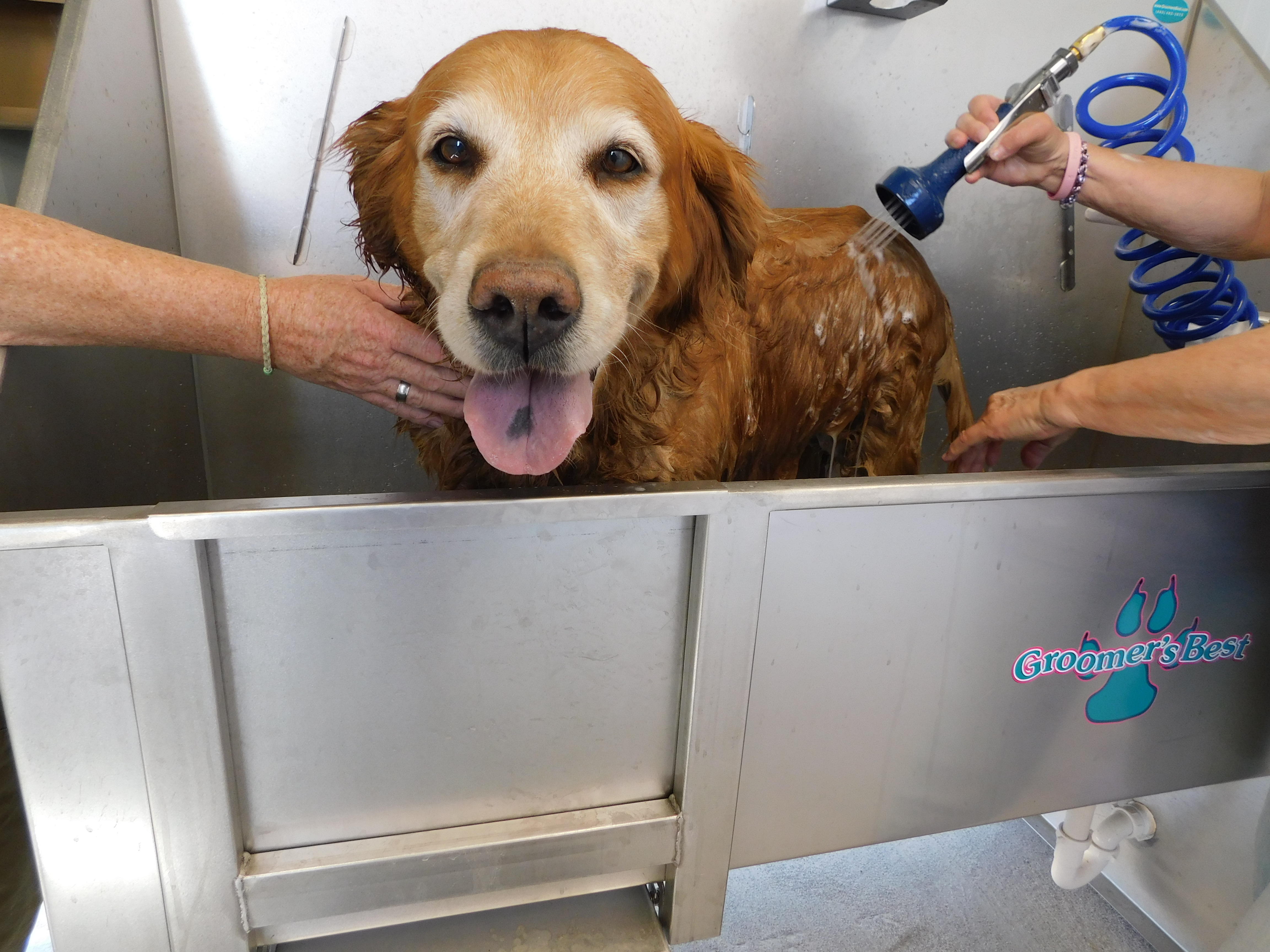 While a lot of parks allow pets, not all provide pet-friendly accommodations. Make a note to check the campground's policies beforehand. Most will likely require your dog to be kept on a leash, but there are a number of campgrounds that will provide off-leash dog parks for your pup to run around. 
Cost
In 2022 the average cost of a budget-friendly private or state-ran campground was between $15 and $40 per night. Franchised parks (or parks with desirable amenities) could run closer to $60 to $90 an evening. That number can certainly fluctuate when you factor in whether it's a peak season (Summer), a shoulder season (Fall or Spring), a weekend, or a weekday. Generally speaking, it's cheaper to camp in shoulder seasons, but it's worth noting that 48.6% of campgrounds raised their rates in 2022, and 46.4% plan to raise in 2023.
Get a National Park pass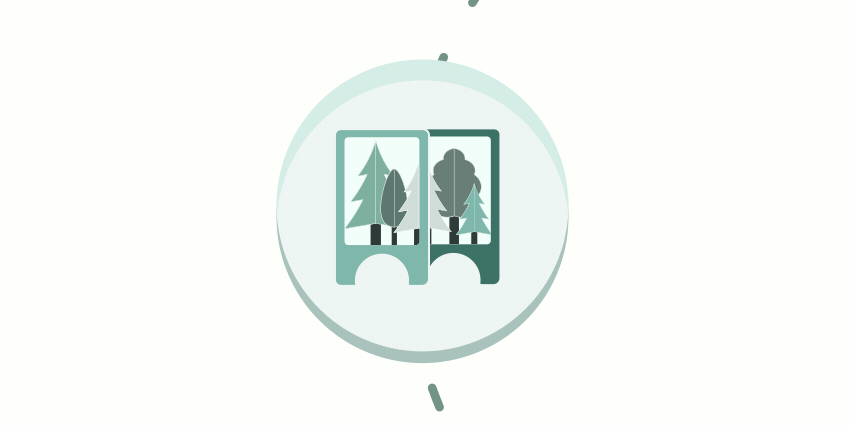 If you foresee some national parks in your future, the National Parks and Federal Recreational Lands Pass Series is definitely the way to go. Each pass will cover both the entrance and amenities at lands protected by the US Forest Service, Bureau of Reclamation, US Army Corps of Engineers, and the Bureau of Land Management.
With standard annual passes starting at $80, they have specific options for the military, seniors, volunteers, and even 4th graders. 
You can find a complete list of places to get an interagency pass as well as qualifying parks on the National Parks website. 
Consider the season
While the best time to go camping depends on what part of the country you live in, generally, Fall and Spring provide more agreeable weather and more reasonable rates. Most people tend to camp in June, July, and August – driving up the rates and crowds at most parks. 
Research the campground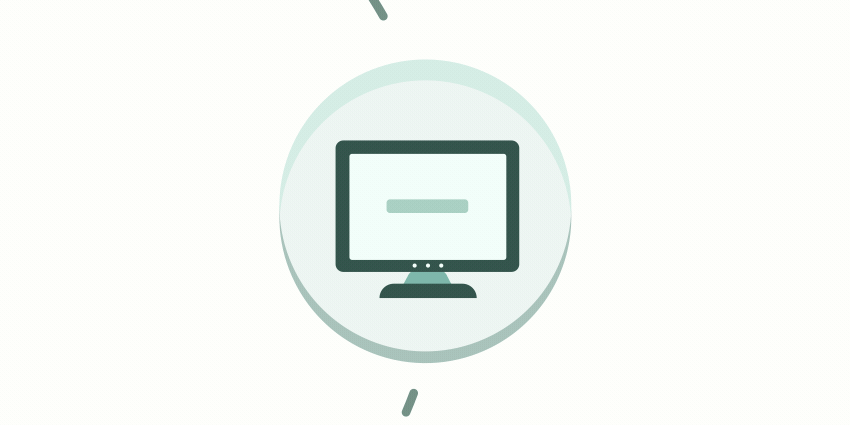 A quick Google search or a phone call will likely tell you much of what you need to know about the park you're researching, but here are a few things to focus on.
Read online reviews
The reality is that we tend to choose a campground based on a good review. In fact, 97% of consumers use the internet to find local businesses – meaning that if you want to know whether or not a campground holds up, there's probably someone who's taken the time to give you an honest assessment.
As you peruse potential spots, be sure to pay attention to Google, Facebook, and TripAdvisor reviews to make a more informed decision. Additionally, sites like Good Sam, Campendium, Campground Reviews, and The Dyrt are specifically tailored to the campground industry and can also provide a fair amount of insight. 
Review the amenities

As mentioned earlier, Wi-Fi tends to be the most important amenity a campground can offer. But only some parks prioritize high-speed internet. For that reason alone, it's a good practice to review what sort of amenities are being advertised and what you can expect from them. For instance, do they have a camp store with basic needs for your RV or campsite? Are the campsites level? Are the restrooms clean? Even the little things can drastically impact your experience if you're not prepared for what to expect. 
Review cancelation policies
Every campground varies, but there's usually a clear-stated policy regarding cancelations. If it's not on the website, be sure to give them a call and know what to expect if you need to cancel or change your existing reservation. Also, note that a cancellation could lead to a last-minute, discounted rate.
Ask questions
When in doubt, it never hurts to pick up the phone or shoot an email to get clear expectations. Make sure you get all of your questions answered before making your reservation. Here are a few things to consider that might not be on the website:
What kind of hookups does that campground have?

What kind of internet connection do they have?

How big are the sites? What are the RV size limits?

What does check-in look like? Can you check-in online?

Can you book a specific site, or will they assign them for you?

Are the sites pull-through or do you have to back in? 

Do they offer rentals?

Are you able to extend your stay?

What are the quiet hours?

Are there any nearby activities in town or nearby?
Book online
Before 2020, people made over 148.3 million travel reservations (across multiple industries) annually online. Since then, the online travel industry has grown to over $600 billion, and online reservations are driving that number dramatically. Here are a few things to consider as you make your 2023 plans online.
Book early
Good campgrounds tend to sell out pretty quickly. Many parks tend to make reservations at least six months ahead of time, but in some cases, they might even take bookings further out than that. Some Good Sam parks make most of their annual reservations within the first month of the year, so it's a good idea to book your trip as soon as possible.
Choose the right campsite

Now, you may or may not have control over where your campsite will be, but if you do, here are a few considerations.
Will there be a lot of foot traffic near your site? Will it be noisy?

Is the ground level?

How close is it to a restroom?

Is there parking available nearby?

Will the site be able to accommodate the size of your RV?

What sort of amenities are included with the site? 

Does it have shade or trees?

Is it a pull-through or do you need to back in?

What sort of electrical hook-ups does it have?
Leave a review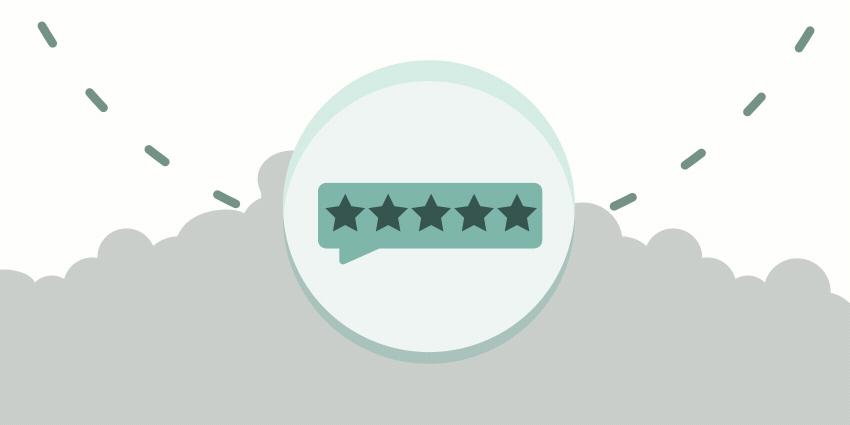 Lastly, as we mentioned earlier, reviews are the lifeblood of campgrounds. If you had a great stay, it helps owners when you leave a positive note about your time at their park. If you didn't, it's still important for them to know how they can improve the guest experience. Some campgrounds even incentivize campers to review by offering discounted stays or giveaways, but regardless, a thoughtful review helps everyone in the process.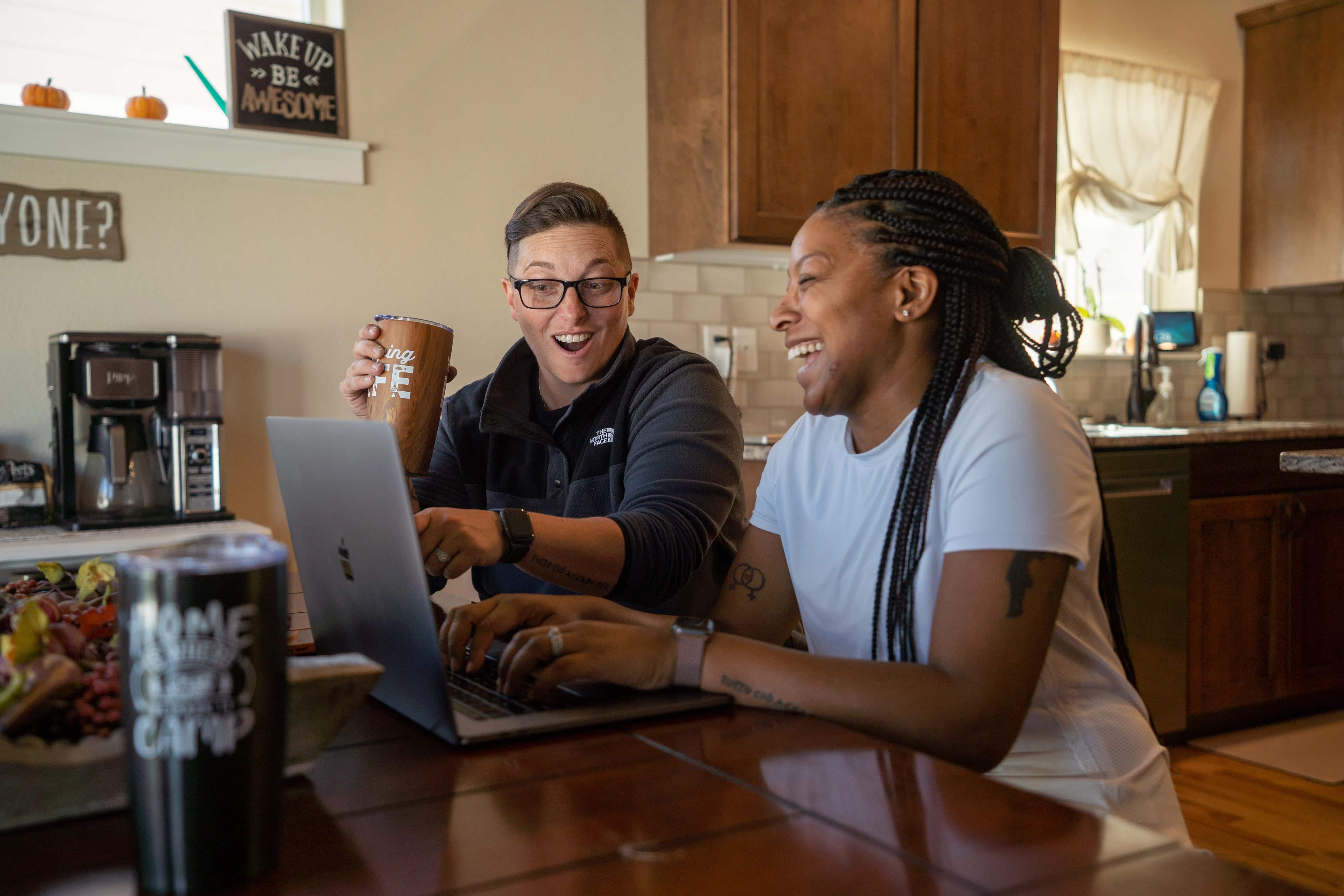 Ready to find the right campground?
Good Sam matches millions of guests with the right campground every year and can certainly help you plan your next trip. They also have plenty of resources in a pinch, like Roadside Assistance or Travel Assist to keep you on the road with peace of mind.