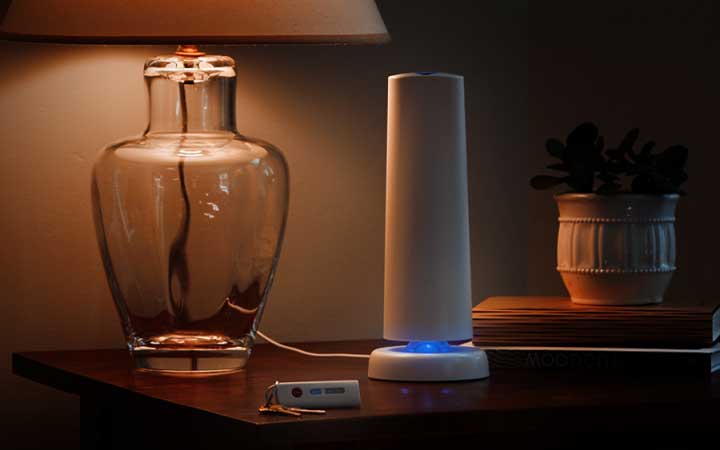 Heading out on your next trip is always exciting. But before you hit the road, it's extremely important to secure your home. An empty house is an easy target for burglars.
This is why Good Sam Club has teamed up with SimpliSafe Home Security. They make it easier than ever for you to protect your home around the clock. Here's how this award-winning security company got their start—and the exclusive deals SimpliSafe is giving to members right now.
How One Engineer Changed Home Security Forever
After his friends were robbed, Chad Laurans discovered a serious problem in the home security industry.
You want your home to be safe, but alarm companies charge huge fees of $45 a month or more and lock you in long-term contracts. The demands are just too high.
So Chad built something new.
Relying on his electrical engineering degree form Yale and an MBA from Harvard, he designed an advanced home security system. He called it SimpliSafe.
Now it's the fastest growing home security company in the nation. SimpliSafe won't lock you in a contract and 24/7 professional monitoring starts at only $14.99 a month—less than half what most home security companies charge.
The Perks of SimpliSafe
60-day money back guarantee
Free Shipping
No long-term contract, no lock ins
3 year warranty on all equipment
No installation costs
Exclusive Good Sam Club Deals
Right now, SimpliSafe has a special deal for Good Sam Club members: 10% off any new package, plus one free month of monitoring. Members also get SimpliSafe's 60-day money back guarantee and free shipping. Try the system and see if the award-winning protection is right for your home completely risk free. Get started today by visiting SimpliSafe.com/goodsam
Offer valid with purchase of the Leader Package.