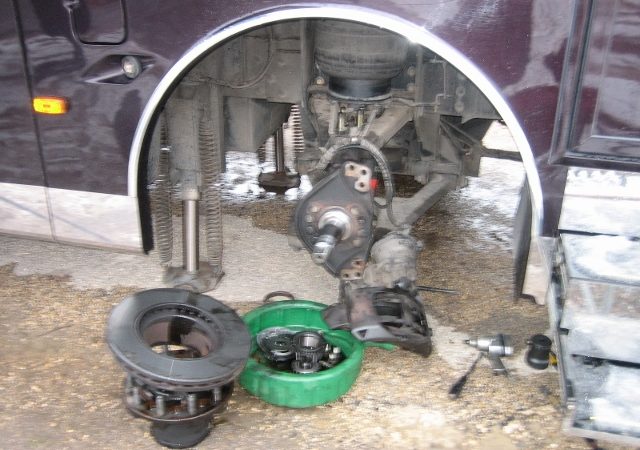 Throughout the life of your RV, you can expect to have to deal with RV replacement parts. Some of what you must replace can be referred to as a consumable, an item that has a predetermined life, such as engine fluids, filters and tires, to name a few. Light bulbs, even though they have a less predictable life term, can also be included in the consumable category. However, with the introduction of LED (Light Emitting Diode) technology this may no longer be the case.
Then there is the failure of non-consumable items that will inevitably have to be repaired or replaced from time to time. These items may include engine components, water pumps, toilet seals, switches, electronic gadgets, etc.
Any or all of these needed parts or components can be sourced from the OEM (Original Equipment Manufacturer) or from an aftermarket supply house. Generally, parts sold through the OEM are at a higher price than that procured from the aftermarket trade.  The best quality may vary, favoring either source depending on the specific item.  The aftermarket route is probably the most popular and is driven by price and geographic availability.  But, is it really the way to go?
OEM parts, or those brands selected by the manufacturer, were chosen specifically for that particular unit design. Some actually reflect the originality of a given make—like having all matching numbers on a Barrett-Jackson Auction vehicle. It's just worth more at sales time. To illustrate this, imagine a five-year-old motorhome up for sale.  Opening a DP chassis battery compartment reveals a pair of black OEM Interstate Series 24 batteries.  Or, in the same scenario, two Zippy Start bargain specials stare back at you.  Obviously, the latter scenario means less value. So, going with OEM-selected parts may also help maintain the value of your rig longer.
Now let's look at a simple toilet valve resealing job. It is leaking from an "O" ring where the housings join.  The "O" ring from the manufacturer costs $3.80. A like one at the hardware store can be bought for 22 cents. Looks the same. It's a "No Brainer," so you buy the 22-cent seal.  But, two months later, it is leaking again. Nobody told you that "O" rings come in standard or metric, are made of a choice of many materials, such as butyl rubber, viton,  nitrile, buna-N, and more. They also come in a durometer (hardness) to meet the specific application. So, it is starting to look like the saving of 3 bucks for the will-fit wasn't such a great deal.
So, purchasing OEM parts for non-generic products may be the way to go. Might as well get it right the first time.
To get coverage on your replacement parts, sign up for Good Sam's Extended Service Plan.