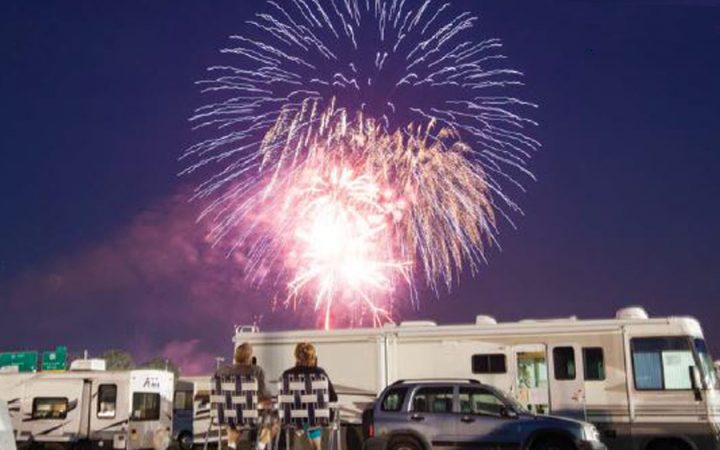 Good Sam picks up the pace in Phoenix this February
Good Sam Club members and RV enthusiasts will roll into Arizona's Phoenix International Raceway, February 23 through 26, 2017, to shop for RVs, browse the latest RV gear and mingle with fellow RVers at the inaugural Good Sam RV Super Show.
For those shopping for an RV, a fleet of new and used motorhomes, travel trailers and fifth-wheels will open their doors for walk-throughs. Merchandise displays will showcase the latest RV equipment and camping supplies.
Families can keep the young ones busy with a variety of activities from carnival rides and a petting zoo to a scavenger hunt. After dark, the Swing Tips and RealTones will perform nostalgic hits. Friday winds down with a movie under the stars, and Saturday ends with a bang at the fireworks show.
"While the Good Sam RV Super Show is not on the scale of a national Camping World/Good Sam Rally, it will incorporate many Rally elements,"
said Good Sam Club President Mike Siemens. "Good Sam members enjoy community as part of club membership,
and we are trying to preserve that benefit with events that combine
a regional RV show with overnight camping, youth activities, educational seminars and entertainment for all. Our hope is for the Phoenix RV show to become an annual event and to recreate it at RV shows across the country."
Considering the bucket list of Southwestern attractions, the comfort- able February temperatures, and the slate of activities and entertainment, there may never be a better time or place to shop for RVs and RV gear than February's Good Sam RV Super Show.
Good Sam Club members get special deals on registration, dry camping and day passes. For details and to reserve a spot, call 866-838-5299 or visit http://GoodSamRVShow.com.