RAFTER J BAR RANCH IS ONLY 8 MILES FROM MT RUSHMORE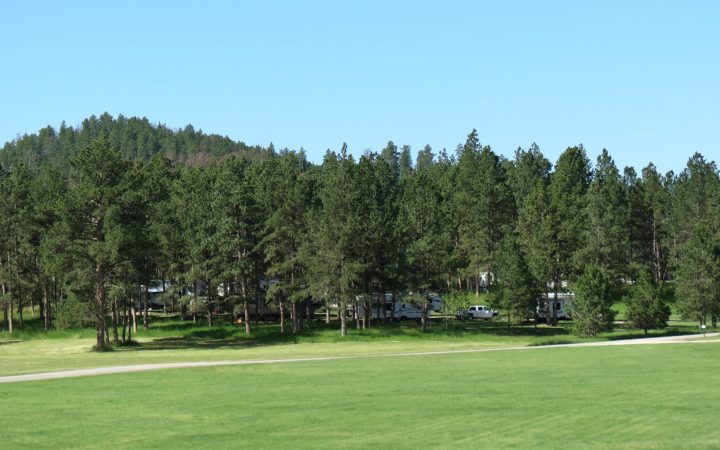 Rafter J Bar Ranch, located near the west entrance to Mt. Rushmore, Junction 16/385 & SD 244, is the perfect headquarters for a wonderful Black Hills South Dakota vacation. It's a few minutes away from Mt. Rushmore (only 8 miles!), Crazy Horse Memorial, 1880's Train in Hill City, Custer State Park (where the road takes you past herds of buffalo), and so many more attractions that will keep you busy.
The awesome beauty and peaceful setting of Rafter J Bar Ranch is sure to help build a scrapbook of memories for years to come. It is comprised of 5 camping areas separated by alpine meadows and shaded by large Ponderosa Pines. You can choose a remote tree site, or wide, clear space for big rigs nearer to the resort's activity center. Modern cabins and tent sites are also available. Keep your eyes open for wildlife – especially deer. This resort is maintained impeccably. The laundries and restrooms are spotlessly clean. Full-time camp security brings you peace of mind in this peaceful, picturesque setting.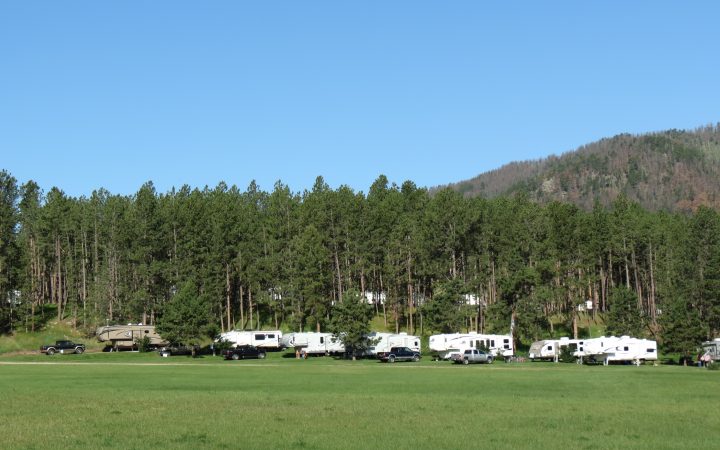 The huge swimming pool area features an impressive hot tub; the kids will love the playground & the Arcade Room. Relax and let the kids fish in the trout pond. Hike or bike thenearby George Mickelson trail. Activities abound all around! So drench yourself in luxury at Rafter J Bar Ranch Camping Resort! You'll be back the next year! Contact: Rafter J Bar Ranch, Box 128, Hill City, SD, 57745. Reservations: 605-574-2527; www.RafterJ.com
Photos Courtesy of: Rafter J Resort