Located just 25 miles East of Columbus, this Family Friendly Resort is nestled in the beautiful Welsh Hills of Ohio. Lazy River at Granville is a Campground geared to all ages and definitely a great destination!
There is a creek that runs the length of the campground, with hiking trails in the woods. Their interior roads are paved and chip-sealed, making it great to drive and walk around the campground. There are beautiful water and electric , as well as full hookup sites, 60 of which have Cable TV. Wireless internet is available throughout for a small fee.
Family Friendly
This "Family Friendly "park is equipped with facilities that welcome clubs, reunions, and church groups. They have a shelter house and recreation hall, as well as a large field for rallies (no hookups). This Spring of 2018, they will have added 24 new sites!
If you're staying overnight, check out the Columbus area, filled with shopping, museums and restaurants! If your preference is camping in a cabin or lodge, there are numerous comfortable rentals available for your choosing!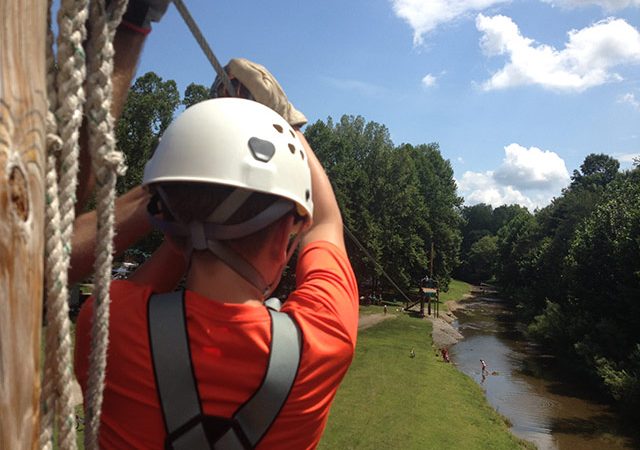 Not staying overnight? They even offer Day Passes! What a great way for your family to enjoy the playground, swimming pool, spray ground, creek, and more. For an additional fee, there's even mini golf, rental bikes,
gem mine, challenge course, zipline and game room. If you need a snack break, there's always their delicious pizza at the Pizza Shop and Snack Bar.
Oh and by the way—the Challenge Course and Zipline are not just for kids!! Whether it's an extended stay, overnight, or day visit, Lazy River at Granville is a fun-filled destination with numerous activities designed for children and adults! What a wonderful destination to come and enjoy some quality family time!!
Visit their website at LazyRiveratGranville.com and check out all the amenities and great activities they have to offer!