Lake Pines RV Park & Campground in Columbus, Georgia, wants you to enjoy the history of the Columbus Area and the history of the Park
Lake Pines RV Park & Campground is celebrating their 50th year anniversary! The Park was started in 1967, when Ralph and Jean Gilbert opened up 18 acres of land to their camping club and other camping enthusiasts. Fifty years later, Lakes Pines Campground and Event Center has become more than just a campsite shared among friends—it has grown into a legacy for generations of outdoor enthusiasts to love.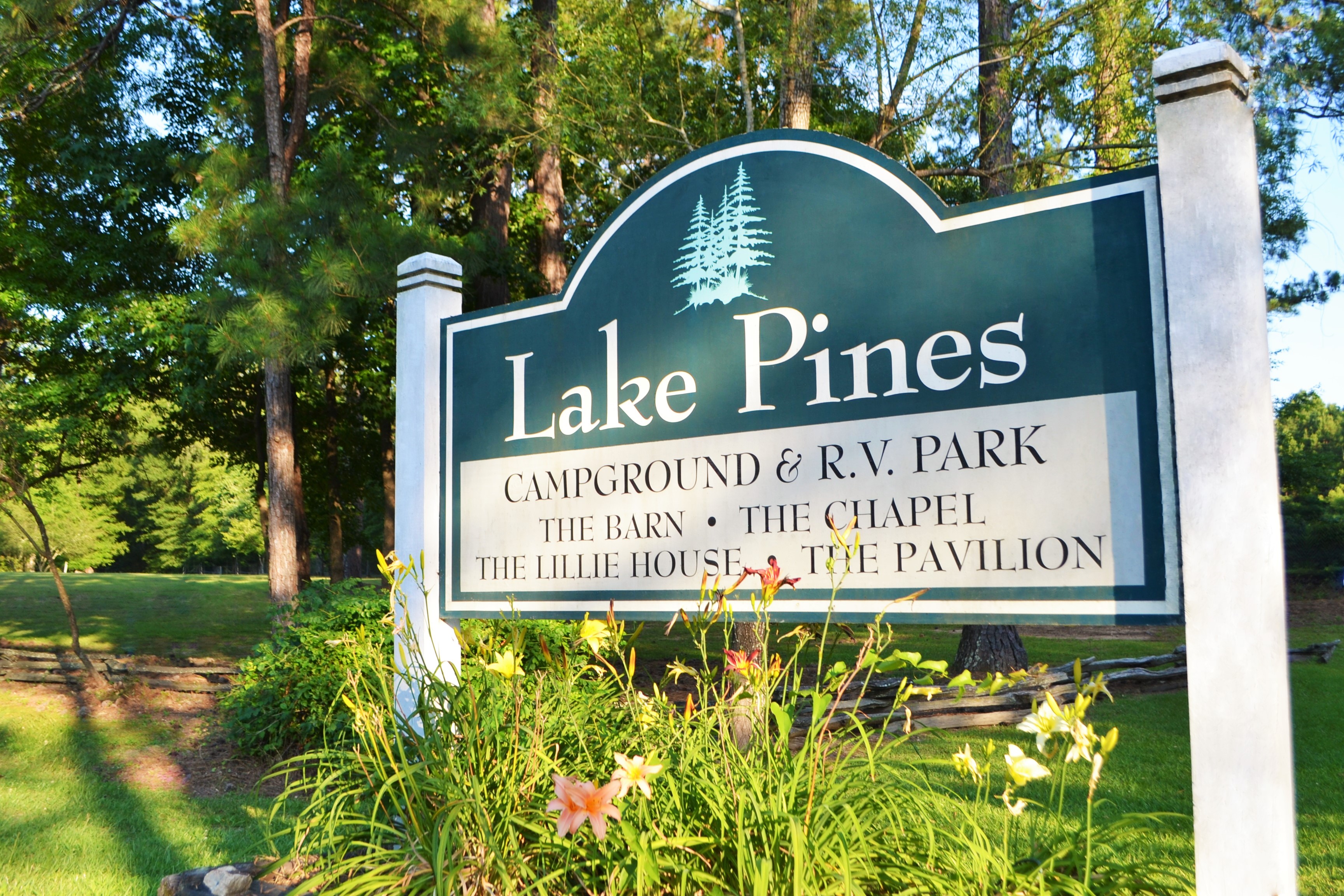 The Park is minutes away from the area's many historic sites and museums. Also close by you will find shopping, antiquing, unique dining, whitewater rafting, hiking and biking.
When you arrive at Lake Pines RV Park & Campground, you will notice the well-loved wooden sign.  Once you have settled into your site, you will probably want to take a walk in the woods.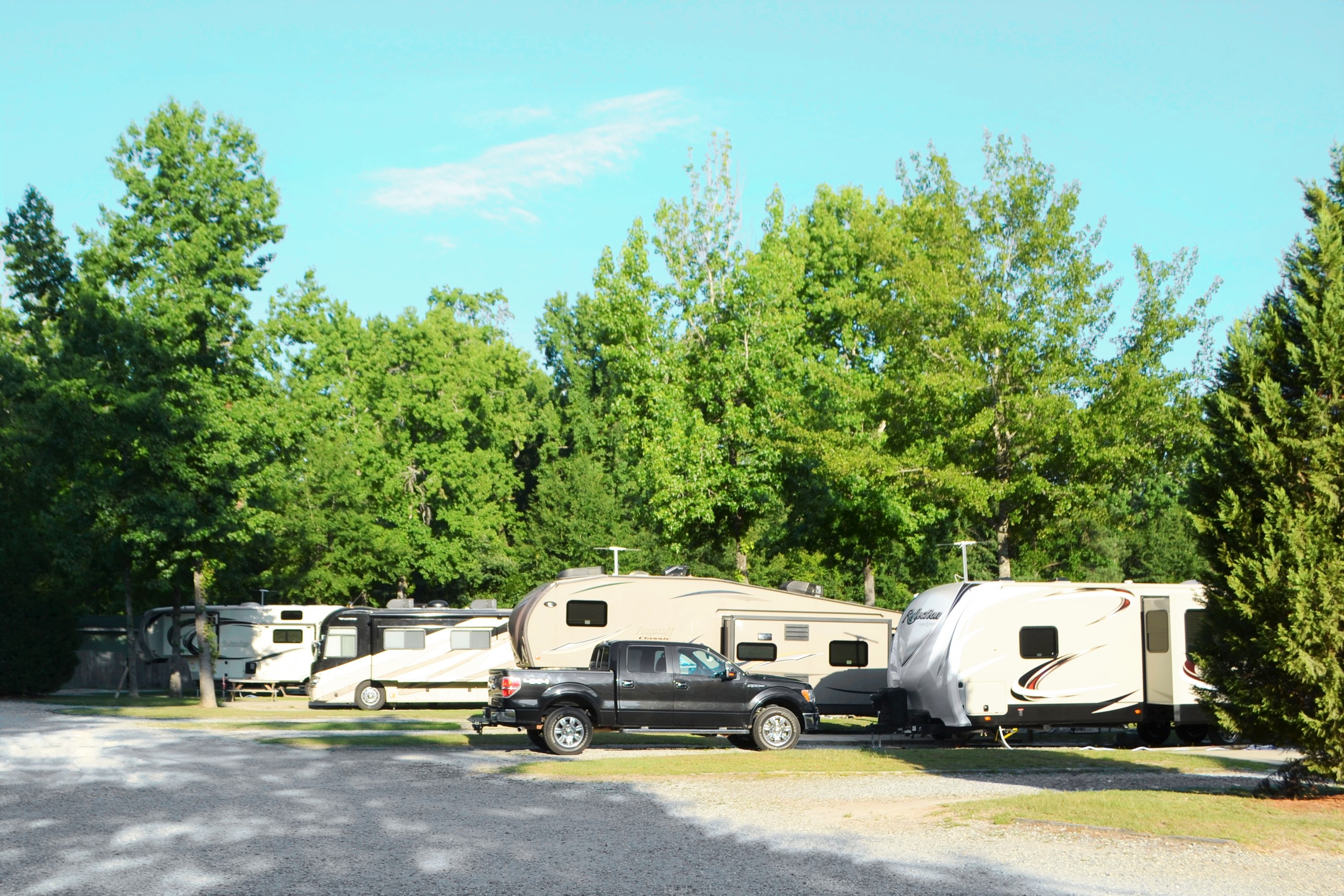 The park, which started with 20 simple campsites, now has 110 big-rig friendly RV sites. 30 of which are easy pull-thrus.  The park provides visitors with hiking trails and a swimming pool, and offers The Pinecone Lodge meeting room, complimentary for rally groups.
Wedding and Event Center
In addition, there is a complete on-site Wedding and Event Center. The evolution of the Event Center began with an 80 year old hay barn. The Gilberts turned it  into a rec hall for campground potlucks and Christmas parties, and for rental to the community for private and corporate events.
In 1993, Connie began managing The Barn, as it became known, and focused on promoting it for weddings and receptions.  The Barn décor includes a stone fireplace, a unique display of tack room leather, and tiffany-style lighting.  Drop lights are strung from the ceiling and twinkle against the stained glass windows.
The Chapel, Connie's dream project, was completed in 1998.  It is furnished with structural pieces and antiques from around the state.  There is an old abandoned church steeple from Hiawassee, pews from Whitewater Baptist Church in Oglethorpe, and wainscoting from an old general store in Charing.
The Pavilion, a lovely site for outdoor weddings, was built in 2002.  The Lillie House, an early 19th shotgun-style house was moved in the same year. It was remodeled for smaller, more formal events and contains majestic Corinthian columns salvaged from Columbus' original antebellum courthouse.
Visit Lake Pines and enjoy its history, as well as the history of Columbus, Georgia.
For reservation call:   (706) 561-9675 or check us out at: Lake Pines RV Park & Campground