Florida motorcoach adventures await guests in Naples Motorcoach Resort & Boat Club.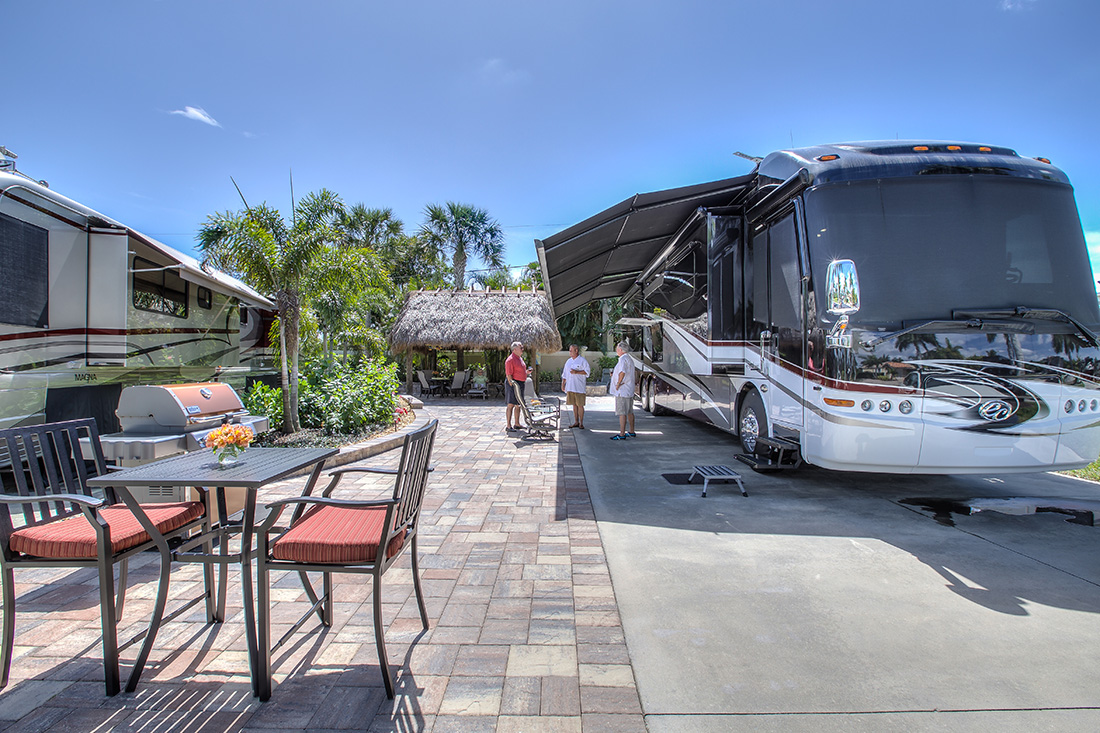 The rising tides have calmed on the shores of Naples. Sun-kissed beaches and winding canals of the Gulf of Mexico are once again accessible at Naples Motorcoach Resort & Boat Club, where the community is always warm.
An unrivaled coastal haven where Class A motorcoach owners escape to leisurely luxury, it is the only motorcoach resort on Florida's west coast with direct access to the Gulf of Mexico and the Ten Thousand Islands.
That's good news for adventurers planning their next voyage! As nearby destinations are still recovering from the devastation of Hurricane Irma, the boating docks (as well as the entire 23-acre property) at Naples Motorcoach have already been repaired and are ready for sail. Very minimal damage was suffered from the storm thanks to a sturdy infrastructure, and owners and guests will be welcomed back in early October 2017.
Florida Motorcoach Lifestyle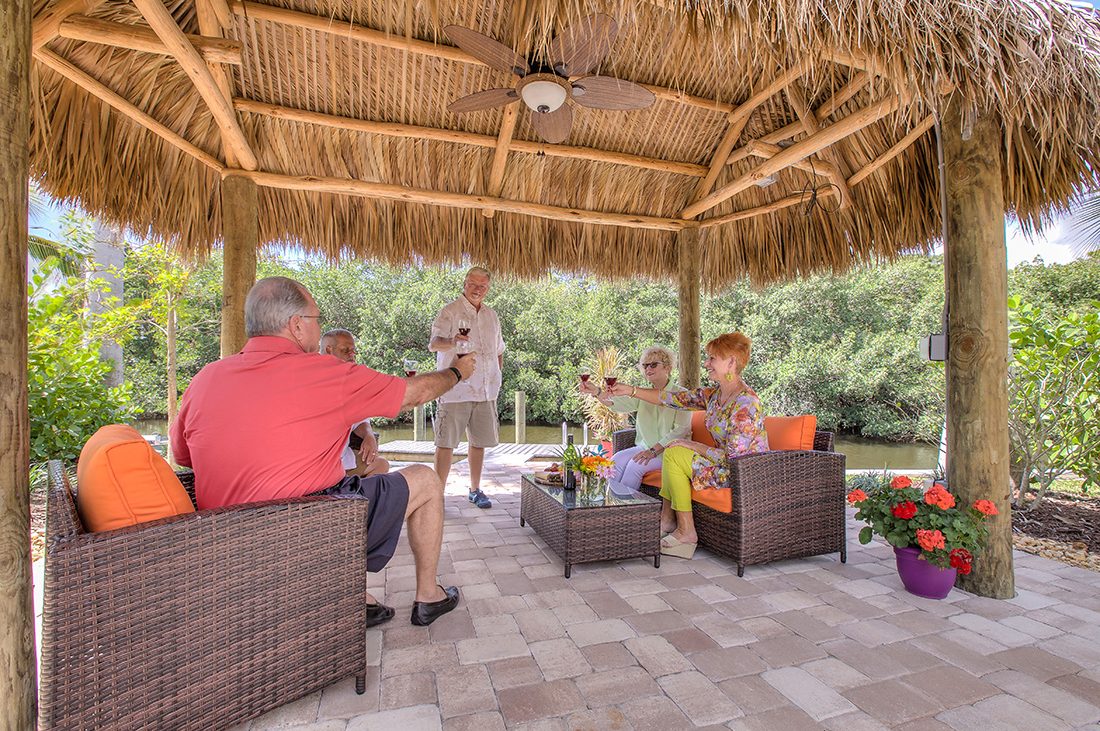 A lifestyle of elegance and endless activity abounds amid a lush landscape that includes the resort's 12,000-square-foot clubhouse, where the community comes together. For sports enthusiasts, a game of pickleball is sure to be a challenge on the 4 outdoor pickleball courts. Pool sharks are likely to find some friendly competition in the billiards room. The private theater is cozy enough for a date night viewing of an Oscar-winning film. Pools and hot tubs, a fully equipped fitness center, card rooms, and a ballroom are also among the clubhouse amenities. Even the pups will feel right at home on the beach, at the clubhouse or at the on-site dog park.
Evening on the Town
Just beyond the resort, there is so much to explore and discover in vibrant Naples. A stroll along Fifth Avenue could lead to a five-star evening out on the town dining at the original Tommy Bahama, meandering through the acclaimed Emily James art gallery or catching a show at Off The Hook Comedy Club. Who knows what you'll find?
Whether it's fishing, scheduling a tee time at one of the area's countless golf courses, or hiking or biking the Everglades, there's always something on the agenda.
Bookings are available as early as October 6. Visit www.NaplesMotorCoachResort.com or call 888-474-8856 for more information about reserving a spot.
Don't wait to own a slice of paradise at Naples Motorcoach Resort & Boat Club.
Discover articles about more Sunland RV Resorts.