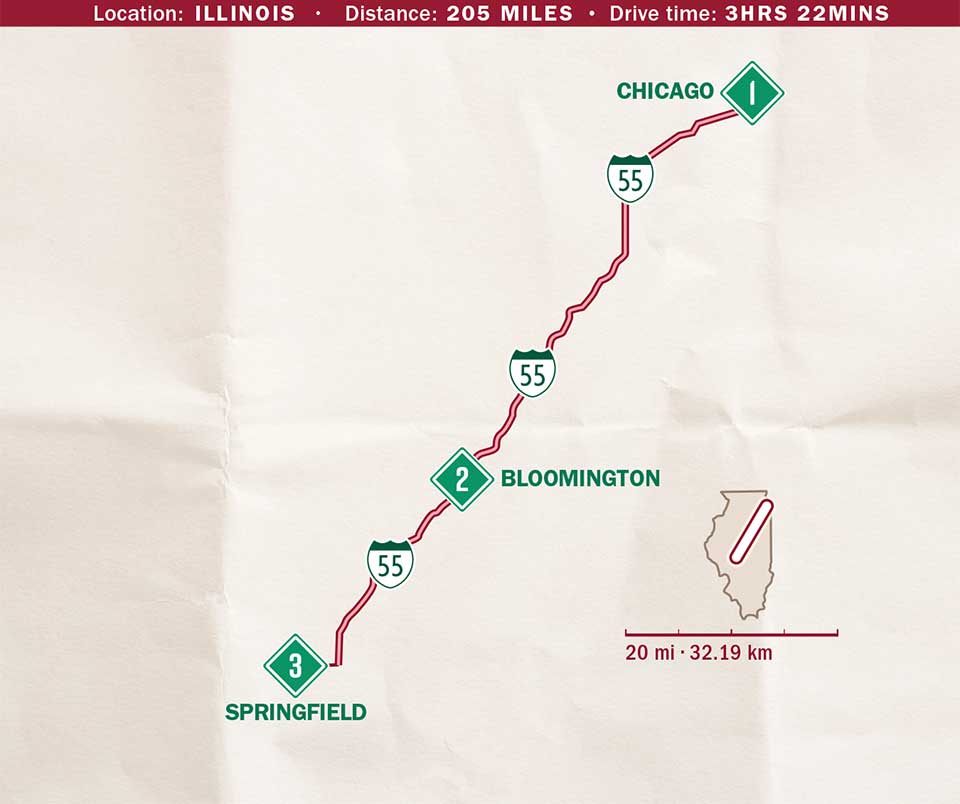 Keep your eyes peeled for the iconic Route 66 signs on this trip along the so-called Mother Road, from the bustling town of Chicago to the state capital of Springfield. Although the iconic highway has been in many places by interstates, this segment of the route is a slice of  vintage Americana.
1. Chicago
Starting Point
Start your Route 66 tour in Chicago, and eat heartily at Lou Malnati's Pizzeria, known for its deep-dish pizza with a flaky, buttery crust. Another must-do while you're in Chicago is visiting Millennium Park's Crown Fountain and playing in the water. Speaking of water, Navy Pier sits right on the banks of Lake Michigan, and here you can shop, eat and book sailing cruise aboard the Windy of Chicago. You'll also want to save some time to visit the Magnificent Mile and shop till you drop.
2. Bloomington
Drive 138 miles, 2 hours, 14 minutes
The folks in Bloomington are happy to raise a glass to visitors who motor into their laid-back, Midwestern town. Take a brewery tour to learn about the generations-old traditions that have gone into making fine hops. If you have the kids with you, take them to the Miller Park Zoo or to the Anderson Park and Aquatic Center. Before you leave town, stop by the Cruisin with Lincoln on 66 Visitors Center.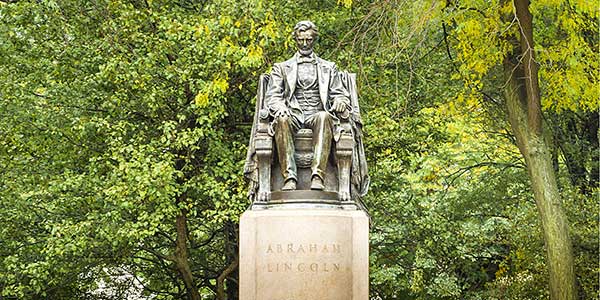 3. Springfield
Drive 67 miles, 1 hour, 8 minutes
Springfield, Capitol of Illinois, is the place where an ambitious young politician named Abraham Lincoln first left his mark, showing the political skills that would lead him to become the 16th president of the United States. Here, you'll experience more Lincoln sites than anywhere else on the planet. Some of the more noteworthy sites are the Lincoln Presidential Library, the Lincoln Presidential Museum and the Lincoln Home National Historic Site. A few other places to visit while you're in Springfield include a classic Route 66 drive-in diner as well as the Route 66 Drive-In Theater. Be sure to check out the Dana-Thomas House, which was designed by Frank Lloyd Wright.