Welcome to Texas
It's difficult to bind the Lone Star State into a single paragraph, nor should you expect to see the state in a single visit. Over the centuries, six nations have flown flags over the region, and today, the state's diverse cultures draw from its history.
From the plains of the panhandle to rolling Texas Hill Country to the emerald waters of the Rio Grande and the Gulf of Mexico, Texas is home to boundless beauty. The state's urban areas are among the most fun in the nation, while its wide-open spaces dazzle nature lovers.
Get Lost in the Lone Star State
See the untamed side of Texas on its border with Mexico. At night and by day, you'll find stunning vistas in Big Bend National Park. Here, the vast wilderness of the Chihuahuan Desert and Chisos Mountain Range host diverse plants and fascinating wildlife. After dark, the park's isolation makes it a prime spot for star viewing.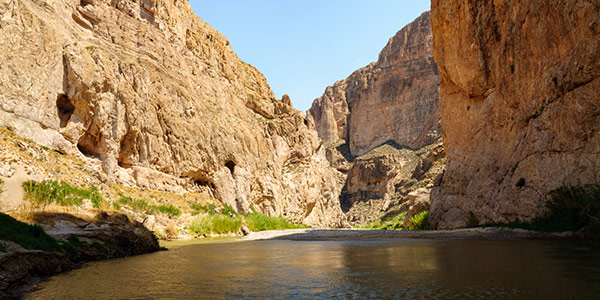 Big Towns with Texas Flair
San Antonio and Austin are two vibrant Texas towns that burst with personality in the heart of the state. As Texas's second-largest city, San Antonio entices with historic Spanish missions as well as the bustling walk River Walk entertainment district.
Don't forget to remember the Alamo, the site of a pivotal 1836 battle for Texas independence. Head north to the capital of Austin for thriving arts, music and food scenes. Known for its "Keep Austin Weird" motto, the town marches to the beat of its own drummer.
In north-central Texas, the Dallas-Fort Worth metroplex is always fun. Though largely urban, the Old West spirit is felt everywhere. Belly up to a saloon bar in the Fort Worth Stockyards National Historic District or shop in the "Big D."
Head to the Hills
With cool spring-fed rivers rippling through gently rolling hills, Texas Hill Country (a large area north of San Antonio) is full of natural beauty any time of year, but this region is especially magical each spring when the wildflowers bloom. Waves of bluebonnets fill the fields, creating a vast ocean of stunning blossoms. Small towns, many with Spanish or German roots, welcome visitors with charming shops and restaurants.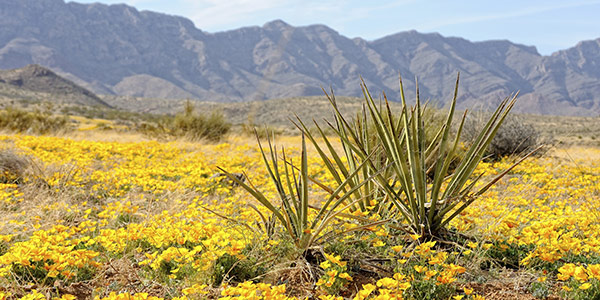 Ready to cool off? The Texas coast welcomes visitors in places like South Padre Island, Galveston, Port Aransas and Corpus Christi.