Welcome to Montana
Although Montana is the fourth largest US state in area, it's also one of the least populated, which means you'll have plenty of wide-open space to explore. With varying terrain ranging from the vast Great Plains to the rugged Rocky Mountains, Big Sky Country is an outdoor adventurer's nirvana. You'll discover ample snow-capped peaks, pristine glacier-carved lakes, trout-filled streams and hiking trails galore. Its mesmerizing natural beauty is only matched by its incredible range of wildlife and vibrant cities filled with historic buildings and enticing museums.
Bliss in the Wilderness
Montana is home to some of North America's most iconic natural attractions. Located on the Canadian border near the state's northwest corner, Glacier National Park deserves a spot high on everyone's bucket list. Boasting alpine valleys, stunning mountain ranges, shimmering lakes and active glaciers, this park leaves visitors spellbound. More than 700 miles of hiking and biking trails snake through diverse landscapes. Spot mountain goats, bighorn sheep and more than 260 species of birds. Hitch a ride aboard one of the park's iconic red buses to enjoy the jaw-dropping views of the Going-to-the-Sun Road. The breathtaking highway offers abundant scenic lookouts, treating passengers to everything from glacier lakes to cedar forests.
Drive five hours south and you'll wind up at Lewis and Clark Caverns State Park. Explore limestone caverns to gawk at staggering stalactites, stalagmites and other mineral formations. Above ground, take advantage of 10 miles of hiking trails.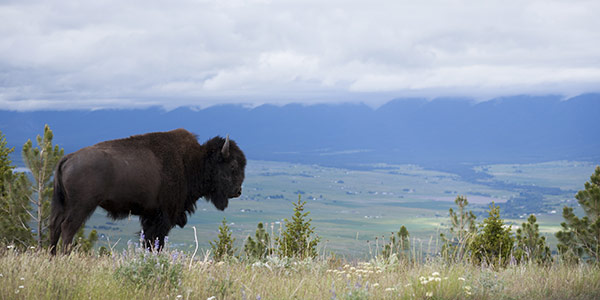 Montana's southwestern region is home to a large portion of Yellowstone National Park, the nation's first national park (the park also sprawls across parts of Wyoming and Idaho). Accessible via the town of West Yellowstone, the iconic park hosts powerful geysers and kaleidoscopic hot springs amid a backdrop of picturesque lakes, forests and mountains. Also in West Yellowstone, the Grizzly and Wolf Discovery Center gives visitors an opportunity to observe massive grizzly bears and gray wolves.
Experience Vibrant Communities
Montana's delightful towns welcome visitors with open arms. Home to festivals, farmers markets, theaters and art galleries, Bozeman oozes hip charm while offering an exciting city experience. The Museum of the Rockies features the biggest dinosaur collection in the country. Gaze at the world's largest T. rex skull and peer at displays of dinosaur bones and eggs.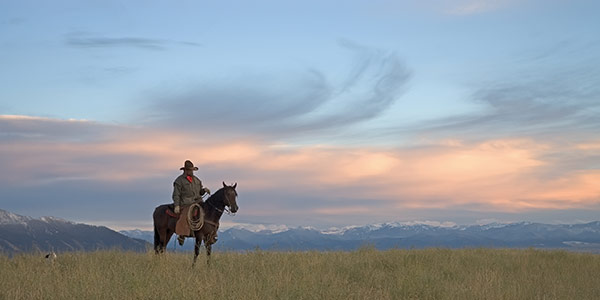 Billings is the largest city in the state and a great place to uncover Montana's rich history. Take a step back in time at the historic Moss Mansion, or check out the more than 16,000 artifacts showcasing the history of the Yellowstone River region at the Western Heritage Center. Just outside of town is Little Bighorn Battlefield National Monument, the site where the US 7th Cavalry Regiment, led by General George Custer, met defeat at the hands of the Sioux and Cheyenne in 1876. The site features the Custer National Cemetery, Indian Memorial, 7th U.S. Cavalry Memorial and Reno-Benteen Defense Site.
History buffs will enjoy the towns of Butte and Anaconda, iconic mining centers that faithfully preserve the past.