Drive 58.4 miles • 1 hour, 23 minutes
Pilgrims and patriots highlight this swing through eastern Massachusetts, which originates in Boston and ends in scenic Cape Cod. Take a tour of Boston, the crucible of America's revolution against the British, and motor through some of the iconic sites associated with the United States' infancy.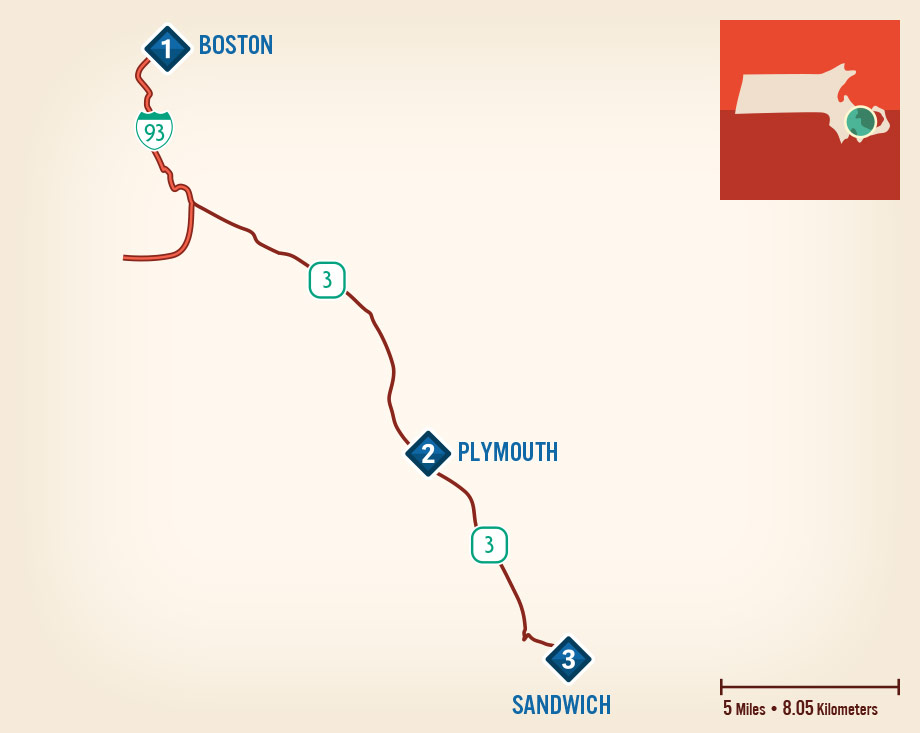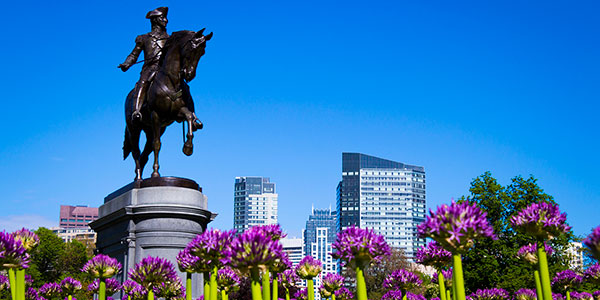 1. Boston
Starting Point • Food, History, Outdoor Recreation
Beantown is where key events shaped America's future. Stroll the 2-1/2 mile Freedom Trail, from Boston Common to Bunker Hill. Along the way, stop at historic spots, including the Boston Massacre site, Paul Revere House and Old North Church, famed in Longfellow's "The Midnight Ride of Paul Revere." Step aboard the USS Constitution ("Old Ironsides") or take a high-speed boat tour on the harbor. Dine where locals do at hotspots like U Berger or Bistro du Midi.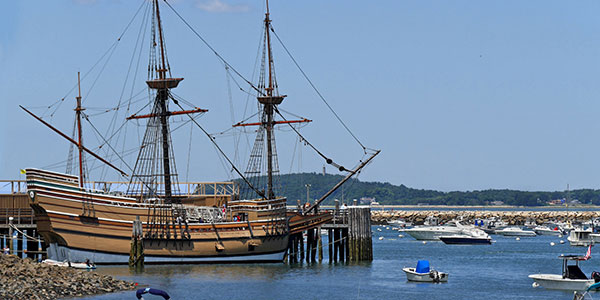 2. Plymouth
40.3 miles, 54 minutes • Entertainment, History, Outdoor Recreation, Nature
Feed your appetite for history in the place where America's Thanksgiving traditions started. Stand where the Pilgrims landed, as memorialized at Plymouth Rock, and step aboard the Mayflower II, a replica of the vessel that carried the settlers. Tour the Pilgrim settlement recreated at Plimoth Plantation, or take a pirate cruise or a helicopter ride. Go on a whale-watching cruise, and find even more thrills at Edaville USA, home to 90 amusement park rides.
3. Sandwich
18.1 miles, 29 minutes • History, Outdoor Recreation, Shopping
Predating the Kennedys and Carly Simon, the founders of Sandwich were the first European settlers on historic Cape Cod. Spend a day touring the village center, with its 1834 Town Hall and working gristmill. Kayakers can paddle miles of coastal salt marshes, while boat lovers can watch ships pass along Sandwich's classic boardwalk. The big attraction is the area's glass industry: See Deming Jarvis's historic glass factory from the 1850s. World-class artisans make glass creations here for all to see.